"One of the most prolific outfits before the EPO": D Young & Co Gold for IAM Patent 1000
We are pleased to report that D Young & Co features once again as a top tier UK and European patent prosecution firm in the IAM Patent 1000 2022 survey.
IAM Patent 1000 comments: "As one of the most prolific outfits before the EPO, D Young & Co LLP knows its way around opposition and appeal proceedings and regularly wins them against the odds. Due to the size and breadth of its practice – and its ability to work in any technical area – inventive companies flock to the firm and then stick around for years, with some relationships lasting for decades."
The survey continues: "One such longstanding client is Teva, whose blockbuster drugs Kirk Gallagher, Neil Nachshen and Kit Wong have been defending before the EPO in the past year. Gallagher combines his oppositions prowess with a knack for providing infringement and validity opinions and a knowledge of SPCs, while Nachshen has led on the Teva work for the past 20 years and "has excellent knowledge of the EPO opposition process and rules and has often won cases that initially had an uncertain outcome". "Neil also has deep technical knowledge of patents in the pharmaceutical field. By understanding the science, he works very well with experts in this field and is able to put together persuasive expert reports." Wong heads up the prosecution and drafting team for Teva and helps to train its in-house patent department in Israel: "Kit's astute analytical abilities have been instrumental in securing valuable patent protection for so many important discoveries. I rely on Kit's ability to, quickly and thoroughly, critically assess the technologies in view of current legal standards. Even in the most intractable situations, Kit's attention to detail and advocacy skills have garnered successes."
Another key pharmaceutical patron is Boehringer Ingelheim Animal Health, which has had its SPC issues seen to by Garreth Duncan and strategy guided by Zöe Clyde-Watson. Duncan is accustomed to SPC work, having worked in patents for almost 25 years, some of which has been spent in-house at Pfizer in both Europe and the United States; Clyde-Watson is well versed in all kinds of chemical subject matter, and has spent the past two decades handling Cyclacel's patent portfolio.
Charles Harding, Tamara Milton and Jennifer O'Farrell also impress on the life sciences side: molecular biologist Harding has 25 years of EPO advocacy under his belt, as reflected in his D Young & Co LLP publication EPO Board of Appeal Decisions, published in its third edition in 2021. Genetics expert Milton meanwhile "does excellent work in European oppositions and has established a great record of knocking out competitor IP in the EPO". O'Farrell came aboard in 2020 – she reportedly "is easy to work with, approachable, highly skilled and knowledgeable, and goes the extra mile when it comes to advising her clients".
Working on both the biological and chemical sides is Simon O'Brien, who counts Nestlé among his clients and is known for his work with venture capital-owned start-ups, whereas patent attorney litigator Anthony Albutt is the key name on the engineering sides. He is also a favourite of start-ups, but equally finds time to work with major companies like Toyota.
For consumer electronics issues, Nicholas Malden is a good choice – especially if issues span the globe – and for contentious issues before the courts as well as the EPO, patent attorney litigator Jonathan Jackson is sought out by big names such as Sony.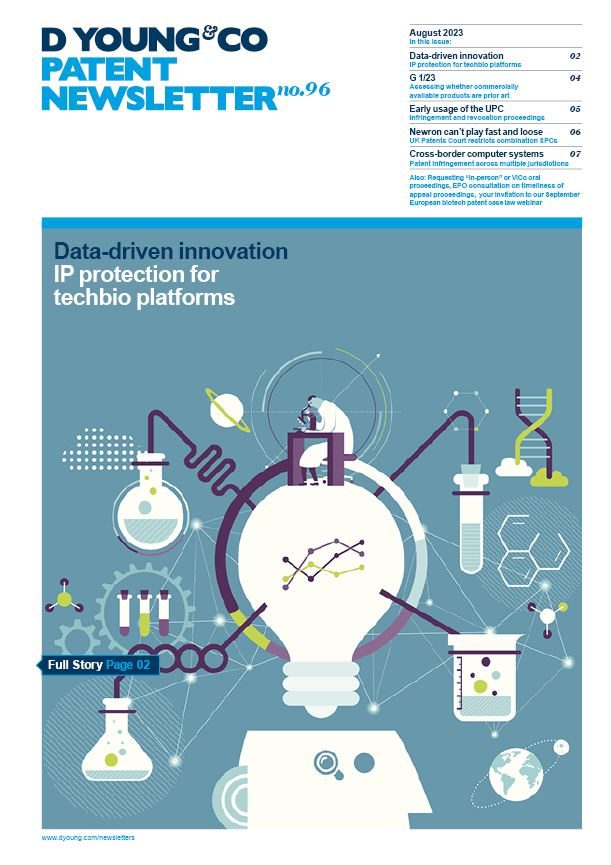 Patent newsletter Latest edition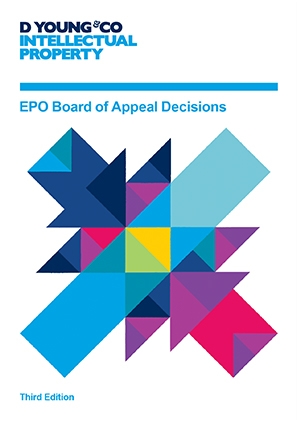 Patent Book EPO Board of Appeal Decisions