---
Ironing board patent
Sarah Boone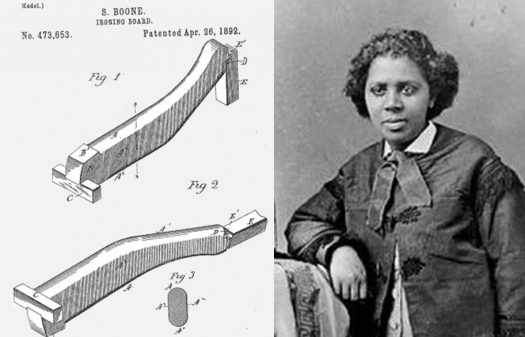 Sarah Boone (1832-1904) is only one of four African-American women to have been granted a patent by the US Patent Office between 1865 (the end of the American Civil War) and 1900.
Sarah was born into slavery in North Carolina – an area where at the time it was illegal to teach a black person to read and write. Sarah married and moved to Connecticut and it is believed learnt to read and write in her forties.
Sarah was working as a dressmaker when she improved upon the design of the ironing board through the addition of hinged legs and a change to the width of the board that made it easier to iron sleeves.
She was granted a patent in 1892 by the state of Connecticut. Records show that the Boone's owned their own house giving an indication of success.
Source material
Author
Jo Hodson
Head of Business Development
---
Microelectronics chip
Lynn Conway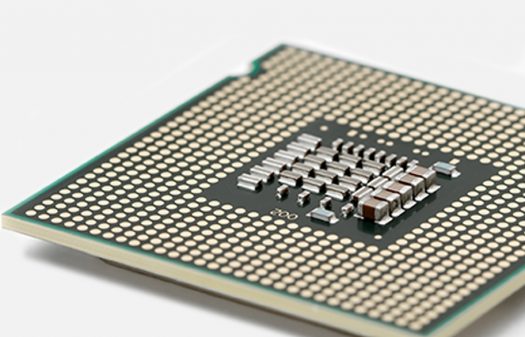 Lynn Conway, born 1938, is a world-renowned inventor of microelectronics chip design. Now in her ninth decade, she has led a fascinating life achieving successes in the field of science and computing that for most are simply unimaginable. Lynn was born into a male body, and for most of her life, she has battled against discrimination, both before and after her transition from male to female in the late 1960s.
Conway dropped out of MIT in 1959, months before graduating, falling into depression after being denied access to hormone treatment. It would be two years before she returned to education, earning both a bachelors and masters degree from Columbia University. After graduating, and still living as a man, Lynn started work at IBM. It was here that in 1965 she devised the ground breaking Dynamic Instruction Scheduling (DIS) enabling computers to issue multiple out-of-order instructions per machine cycle in supercomputers and thus enabling the birth of superscalar computers.
In 1967, ten years on from her first attempt at asking for help, science had moved on and pioneering sex change surgery had become a possibility. Lynn decided to try again and informed her employers that she would be transitioning from male to female. Company management was shocked by her plans to transition and she was sacked a few months before her gender transition surgery. The sacking was just the beginning of the discrimination Lynn would face. As a man, Lynn had married and fathered two children; transitioning meant that she was blocked from seeing them for the next 14 years. She also found it difficult to get a new job – each time a background check was completed, job offers were rescinded or employers would refuse to take things further.
Eventually, she was offered a role at Computer Applications, Inc. (CAI) and then at a small computer company (Memorox) where she worked on computer architecture. From here, she moved to Xerox and worked in the renowned Palo Alto Research Centre where she pioneered the design of Very Large Scale Integration (VLSI) – a technology that enabled modern chips like the Pentium chip.
Despite becoming well known for her work on VLSI and continuing her research work (for which she has been named as an inventor on five patents), throughout this period, Lynn lived in what she terms 'stealth' mode, with very few people knowing anything of her background. She lived fearful that exposure would mean a loss of civil rights and a loss of employment. She even spent a semester teaching a VLSI course at MIT without disclosing that she had been a former student.
It was only in the late 90s that Conway felt able to open up about her background. Lynn is Professor of Electrical Engineering & Computer Science, Emerita, at the University of Michigan, Ann Arbor. Today Lynn supports young people with gender identity dysphoria (GID) through her website.
Source material
Author
Bénédicte Moulin
Partner, Patent Attorney
---
Double helix structure of DNA
Rosalind Franklin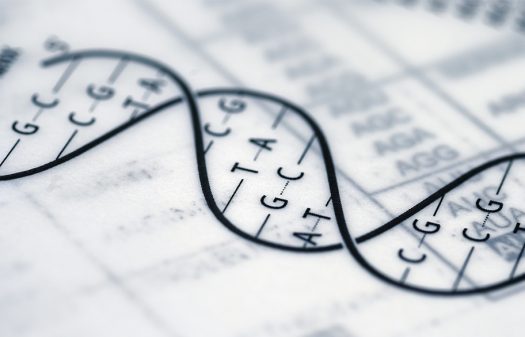 2020 marks the centenary of the birth of Rosalind Franklin (1920-1958). Rosalind Franklin was a British chemist who made a significant contribution to the elucidation of the double helix structure of DNA along with Nobel Prize winners, Maurice Wilkins, James Watson and Francis Crick.
Rosalind was born in London and studied natural sciences at Cambridge University. Although Rosalind was born into a wealthy and educated family, at that time it was still highly unusual and difficult for a woman to study chemistry. After graduating, she worked as a research chemist in the British Coal Utilisation Research Association, with her studies on the molecular structure of coal earning her a PhD from Cambridge in 1945. After the war, she found a job in Paris where she became adept at analysing carbon using X-ray crystallography. X-ray crystallography is a tool used for determining the atomic and molecular structure of a crystal. The crystalline atoms cause a beam of X-rays to diffract into many specific directions, producing a diffraction pattern or photograph. Detailed analysis of this pattern can then be used to determine the 3D structure of the crystallised molecule.
Rosalind subsequently moved to the Biophysical Laboratory at King's College London, and developed new X-ray crystallography methodologies to investigate the structure of deoxyribonucleic acid (DNA). Maurice Wilkins was also working at King's at that time, and accounts suggest that Maurice and Rosalind had a difficult working relationship. In 1952, Franklin obtained an X-ray diffraction pattern of DNA, and it is thought that Wilkins shared this photograph with James Watson and Francis Crick without Rosalind's knowledge. In addition, Max Perutz is alleged to have shared a report including Rosalind's detailed notes on the X-ray analysis with the team.
This X-ray diffraction pattern was a vital piece of evidence used by Watson and Crick to solve the double helix structure of DNA, paving the way for a revolution in biology and the development of the sophisticated recombinant technologies we take for granted today.
It is less well known that Rosalind also carried out a significant body of work on the structure of viruses. After a move to Birkbeck College, Rosalind's research group used X-ray crystallography to probe the structure of a number of plant viruses, including the Tobacco Mosaic Virus, now perhaps one of the most well characterised viruses to date.
Despite a tragic death from ovarian cancer at the age of 37, Rosalind's work was of fundamental importance, and her life serves as an inspiration to many female chemists and biologists to this day. In 1962, Watson, Crick and Wilkins were awarded the Nobel Prize in Physiology or Medicine for their work on the structure of nucleic acids. Since this was after Rosalind's death, we will never know whether her contribution would have been recognised with a share of the prize (the Nobel Prize cannot be awarded posthumously). Given the environment for female scientists at the time, it seems unlikely that she would have been recognised by the Nobel committee. Thankfully, more recently Rosalind's achievements have been publicised in many other ways. The Rosalind Franklin Institute dedicated to interdisciplinary life science research was established in 2018, and in 2022 the Rosalind Franklin rover will be sent to Mars to search for organic compounds on the Martian surface.
In 2020, over sixty years after Rosalind's death, Emmanuelle Charpentier and Jennifer Doudna shared the Nobel Prize in Chemistry for their work on the CRISPR/Cas9 methodology for genome editing, the first time two women have shared the prize.
Sources
Rosalind Franklin: The Dark Lady of DNA, Brenda Maddox.
Author
Catherine Keetch
Partner, Patent Attorney
---
World-renowned fashion designer
Tommy Hilfiger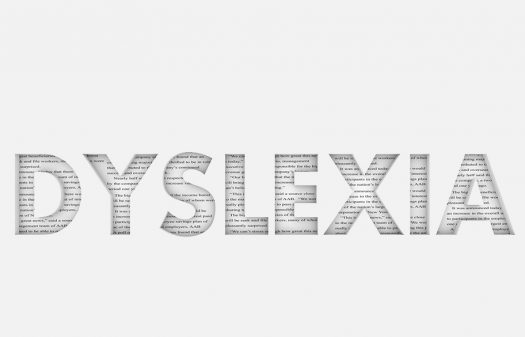 As one of the world's best known fashion designers Tommy Hilfiger's labels can be found in high street stores almost everywhere allowing him to amass a huge personal wealth built around a hugely successful and iconic brand.
Born in 1952, the second of nine children growing up in a small city in New York, Hilfiger's parents wanted him to get a college education and pursue a traditional career. He struggled at school with basic reading and writing due to his undiagnosed dyslexia. He is said to recall classmates calling him stupid. It wasn't until later that he realised he was dyslexic.
At the age of 18 he started building his own company launching his menswear range in 1985, which later expanded into women's clothing and a range of luxury items including perfume. In December 2005, Tommy Hilfiger sold the clothing brand for US$1.6 billion, to Apax Partners, a private investment company, who next sold it to Phillips-Van Heusen for US$3 billion. Hilfiger remains the company's principal designer, leading the design teams and overseeing the entire creative process. In 2012, Hilfiger was awarded the Geoffrey Beene Lifetime Achievement Award from the Council of Fashion Designers of America.
Dyslexia certainly didn't stop Hilfiger from achieving his goal to be a successful fashion designer. In fact he has since said that his inability to read well and feeling inferior in school was his inspiration for starting the luxury fashion brand. He still struggles with his dyslexia to some extent but actually credits it for his success and for making him stand out from the crowd.

Author
Richard Burton
Partner, Trade Mark Attorney
---
Enabling aerospace innovation
Katherine Johnson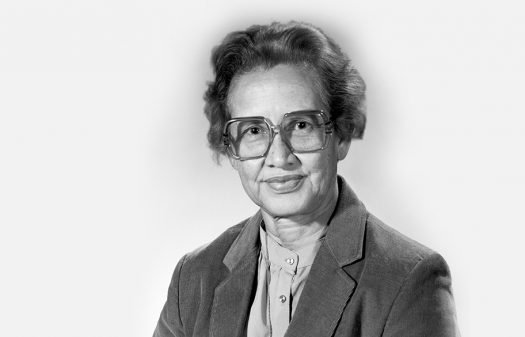 Many people have their interest in science and innovation sparked during childhood when learning about the first missions to the moon. When we describe those events to children, the heroes of the story are men such as Neil Armstrong and Buzz Aldrin. However, in recent years, many efforts have been made to recognize the diverse group of individuals who contributed to these missions; Katherine Johnson was a trailblazer for women and in particular African-American women in the aerospace industry.
Katherine Johnson, nee Katherine Coleman, was born in 1918. From a young age, it was clear that Katherine was a highly talented mathematician, graduating school and college early and earning a bachelor's degree in mathematics and French by the age of 18.
After college, Katherine took up a teaching job in Virginia before enrolling in a maths graduate program at West Virginia University. She studied maths there but soon left after marrying James Goble and deciding to start a family. He died in 1956, and three years later she married James Johnson.
In 1953 she began working at the National Advisory Committee for Aeronautics (NACA), a precursor of NASA. Katherine was part of the West Area Computing unit, a group of African American women who performed complex mathematical calculations for the program's engineers. At a time before the availability of electronic computers, the women were called the "West Computers" – they were responsible for reading, analysing, and plotting complex data by hand. Despite carrying out highly technical and skilled work, this group of women were low paid in stark contrast to white male engineers. During this period, NACA was segregated and required Katherine and her colleagues to use separate work areas, bathrooms, and cafeterias to their white colleagues. It is very difficult to comprehend the challenges faced by an African-American woman in this male-dominated, white environment.
In 1958 NACA was incorporated into the newly formed National Aeronautics and Space Administration (NASA), which banned segregation. At NASA Johnson was a member of the Space Task Group. In 1960 she co-authored a research paper laying out the equations describing an orbital spaceflight in which the landing position of the spacecraft is specified. It was the first time a woman in her division was named as an author of a research report.
Johnson became an expert in geometry and spacecraft trajectories. She played an important role in NASA's Mercury spaceflight program. In 1961 she calculated the flight path for Freedom 7, the spacecraft that put the first U.S astronaut in space, Alan B. Shepard, Jr. The following year, John Glenn, being aware of Katherine's expertise, asked her to verify that the electronic computer had planned his flight trajectory correctly. Glenn subsequently became the first U.S. astronaut to orbit Earth aboard Friendship 7. Johnson was also part of the team that calculated trajectory and timings for the Apollo 11 mission, the first mission to send men to the moon. Johnson later worked on the space shuttle program. She retired from NASA in 1986. Katherine died on 24 February 2020.
Next time we look up at the moon with our awe-inspired children, maybe Katherine Johnson should get a mention as a hero in the story.
Source material
Author
Catherine Keetch
Partner, Patent Attorney
---
Computer scientist & winner of the Turing award
Barbara Liskov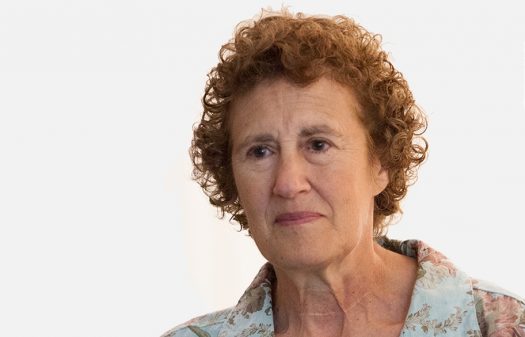 Barbara Liskov is an acclaimed computer scientist and winner of several awards for her work on software programming, including the prestigious Turing award in 2008. She was one of a handful of women studying maths and computer science at university in the sixties and seventies, at a time when women were not given the same level of consideration and the same opportunities as men.
Barbara Liskov was born in 1939 in California and always had an interest in mathematics and science. While it might seem only natural that she would study mathematics at university (Berkeley, California), she was in fact one of only two women in her class of a hundred. After her BA in mathematics, she started working at Mitre Corporation in 1961 and started learning about software programming.
This would start her lifelong interest and dedication to designing programming languages. She realised that she was not only gifted in this technical area, she had a strong interest and wanted to help solve the problems that computers scientists were facing. As she wanted to learn more on the topic, she returned to academia and joined Stanford. Her PhD on a computer program to play chess was one of the first PhDs in the field of computer science to be awarded to a woman.
After her PhD, she went back to Mitre for a few years, working on designing and developing an experimental operating system "Venus" able to handle multiple users. She unknowingly started laying the foundation of her future work.
When she joined the Massachusetts Institute of Technology (MIT) in 1972, she was obsessed with addressing the problem of how to design programming languages and how to reconcile theoretical paper on the topic and practical needs and challenges. There seemed to be a barrier preventing this and she set out to overcome this barrier. She realised that some of her code design techniques used in the Venus project held the key to a new way of designing code. Around 1974-1975 and with a team of students, she created a new programming language "CLU" implementing these principles.
Amongst others things, she defined separate abstract data types or modules that defined components and functions associated with these components and specific rules that these modules should follow. This would provide a level of abstraction that would simplify the writing, maintenance and error handling of code. These principles are still widely used and relied on in modern object-oriented programming languages.
She has since then continued to contribute greatly to the field of computer science, for example working on programming language theory, distributed programs, object-oriented databases and distributed computing and a received a number of prestigious awards for her work.
While she managed to stand out thanks to the quality of her work, her career was still significantly affected by her gender and by the rules, perceptions and stereotypes that others associated with it. After her BA in mathematics, she applied to Princeton but at the time they did not accept female students in mathematics. While her fellow male students were given opportunities and recommendations for positions, she was not. Only later did she realise that some of the professors perpetuated what she called "the old boy network", from which she was effectively excluded regardless of her accomplishments. As late as the nineties and early two-thousands, she found that the number of female recruits in her department demonstrated that women were still not being given the same consideration (the numbers increased when she became head of her department).
Author
Bénédicte Moulin
Partner, Patent Attorney