IP litigation can be both technically and legally complex, and involve some of the most valuable assets of a business. It is often multi-jurisdictional, which brings additional challenges.
As a firm of specialist solicitors and intellectual property attorneys, we are able to combine the complementary skills of both professions to provide clients with a first-class and cost-effective service to resolve their patent, design, trade mark, copyright, unfair competition and other IP-related disputes (such as those involving confidential information). We are accustomed to acting for rights holders as well as alleged infringers, in relation to infringement and invalidity actions, as well as actions for declaratory relief.
European litigation expertise
Our solicitors have extensive expertise in acting in high-profile, high-value litigation, with UK court cases in the High Court (Chancery Division) and the Intellectual Property Enterprise Court (IPEC) across a wide range of industries and technical disciplines.
In Germany we are experienced in representing clients in the German infringement courts in first instance and appellate proceedings, the German Federal Patent Court (Bundespatentgericht) and the German Patent and Trade Mark Office (Deutsches Patent- und Markenamt).
Multi-jurisdictional litigation management
We are experienced in advising clients in, and co-ordinating, multi-jurisdictional disputes involving courts in Europe, Asia and the United States. We work with and manage local advisers in the context of IP matters and have good relationships with a number of excellent firms around the world.
Unified Patent Court
We have been closely involved in the development of the Unified Patent Court (UPC) such that we are intimately familiar with its framework, procedures and jurisdictional arrangements. When it comes into being, patent litigation in the Unified Patent Court will place a strong emphasis on written technical statements of case along with important evidential requirements and procedures.

We will be able to offer a broad choice and availability of representation in all divisions of the UPC and our solicitors and patent attorneys are particularly well placed to assist clients in this new European patent litigation forum.
Read more
World Trademark Review Trademark Litigation 2018: A Global Guide
The D Young & Co litigation team have written the UK chapter of the World Trademark Review "Trademark Litigation: A Global Guide 2018". The guide is a simple, easy-to-use digest of the fundamentals of litigation practice in key jurisdictions. The guide can be viewed in full on the World Trademark Review website (link below).
TM litigation guide
Case Study

Multi-jurisdiction litigation & EPO opposition proceedings

Members of our team acted in complex "clear the path" revocation proceedings in the pharmaceutical and biologicals field, including co-ordinating multi-jurisdiction litigation and EPO opposition proceedings. Technologies involved included formulation, process chemistry, crystal forms, viral characterisation, vaccines and combination therapy.

Case Study

Overturning 100 years of patent law before the Supreme Court

Our team regularly advises on patent litigation in the electronics and mechanical engineering sector. A member of our team advised one such client, an aerospace manufacturer, in the defence of a claim for patent infringement. The case culminated before the Supreme Court, where the manufacturer was successful in overturning 100 years of patent law.

Case Study

Representing clients at the Intellectual Property Enterprise Court

Members of our team have represented many claimants and defendants before the IPEC. Examples of clients members of our team have advised before the court are: an SME in firefighting technology seeking a declaration of non-infringement and invalidity in relation to a patent for water abrasive cutting tools; an SME in relation to its defence of a claim for design right infringement in relation to furniture; an SME defending a claim for passing off in relation to a website; a manufacturer and designer of on-board payload control and overload protection systems for commercial vehicles and aircraft in relation to a patent infringement and revocation action; issuing proceedings against defendants who had imported counterfeit watches into the UK; and defending a Swiss conglomerate in relation to an allegation of patent infringement for a plastic enclosure.

Case Study

Patent litigation at the German Federal Patent Court & German Federal Supreme Court

We successfully defended a patentee and medical device maker against a revocation action at the Bundespatentgericht (German Federal Patent Court) and the Bundesgerichsthof (German Federal Supreme Court), leading to a decision further developing the law with respect to added matter regarding German patents.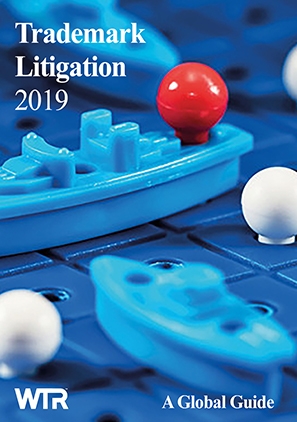 TM Litigation Guide World TM Review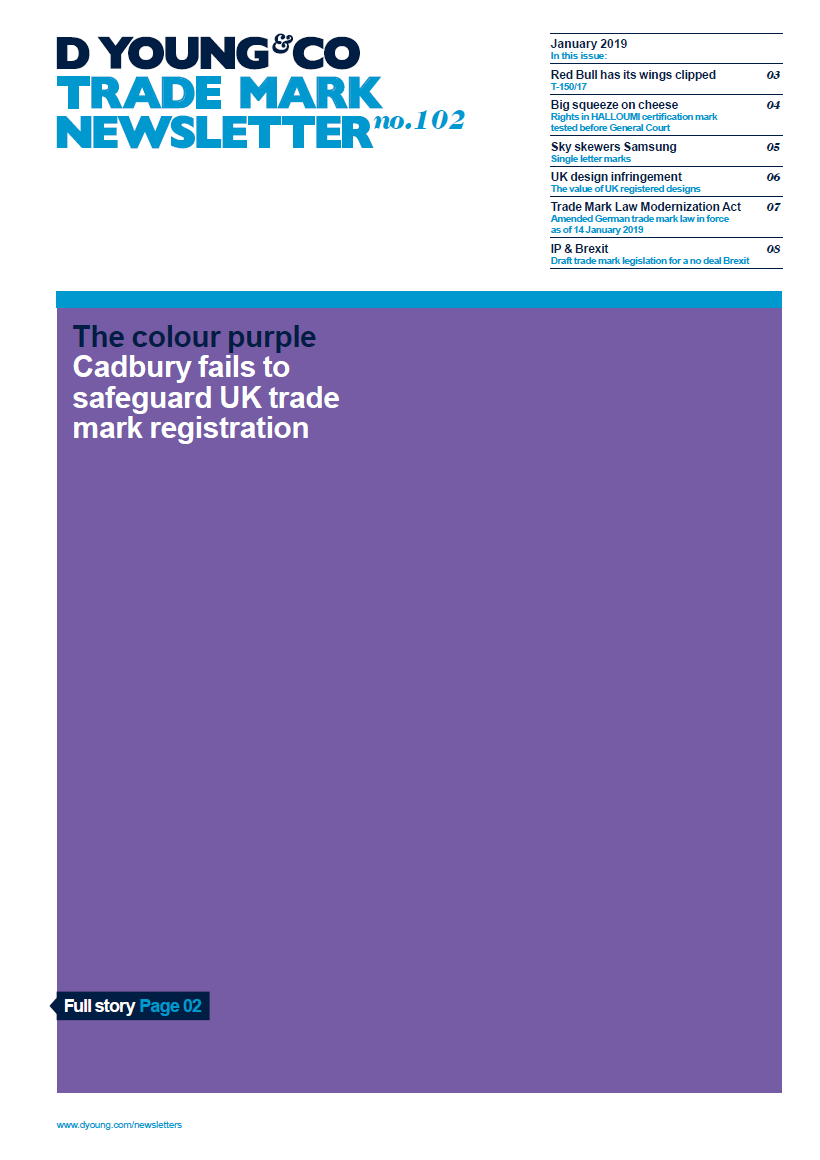 TM newsletter Read the latest edition