Nigel Lee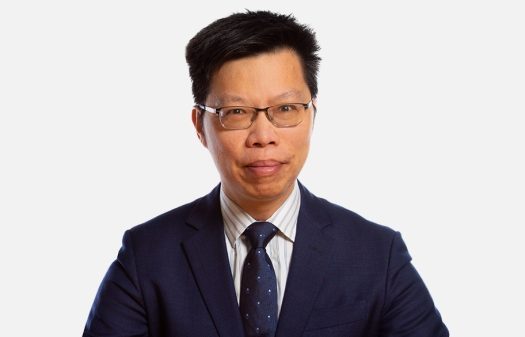 I joined D Young & Co in 2021 and have over 16 years of patent experience in both the public and private sectors.
Before joining D Young & Co I served in the Intellectual Property Department of the Hong Kong SAR Government as a senior patent examiner leading the electricity team. For more than three years, I assisted the Patent Registry in establishing the examination practice for the Original Grant Patent system, and was involved in the drafting of legislation and examination guidelines, as well as examining and granting the first batch of new patents. During the project, I received months of training in the China National Intellectual Property Administration (CNIPA) and worked closely with the CNIPA examiners in conducting substantive examination.
I also gained extensive intellectual property experience working as a patent attorney in the China office of a top tier European law firm for ten years, focusing on patent infringement and invalidation disputes before the Chinese courts. I have advised Fortune 500 companies on telecommunication patent litigation projects involving standard essential patents (SEPs).
In addition, I handle patent drafting and patent prosecution for various jurisdictions including China, the US and Europe. I have assisted universities, research institutes, technology companies and individual inventors in drafting and filing patent applications covering LED display technologies, integrated circuit design, parallel computing systems, wireless communication, image processing, and advanced packaging technologies.
In the technology arena, I have nine years' experience in electronic engineering, covering integrated circuit design and silicon IP development relating to telecommunications, digital signal processing, sensor systems and complex algorithmic processes.
My working languages are English and Chinese (Mandarin and Cantonese).
View Chinese Language Resources: www.dyoung.com/china-resources
Qualifications
BEng in Electrical and Electronic Engineering, University of Hong Kong.
MSc in Electrical and Electronic Engineering, University of Hong Kong.
LLB, Manchester Metropolitan University.
LLM IP & IT Law, University of Hong Kong.
Chinese Patent Attorney 2006.
Chartered Patent Attorney 2011.
Certificate in IP litigation.
Memberships
Chartered Institute of Patent Attorneys (CIPA).
Institute of Electrical and Electronics Engineers (IEEE).
Publications
Butterworths Hong Kong Patent Law Handbook – Third Edition - Benny Lo & Nigel Lee, June 2020