Revised guide to the most influential trade mark decisions
We are delighted to announce the publication of the third edition of the highly successful title, European Trade Mark Decisions. The book is a selection of the most important decisions from the Court of Justice of the European Union (CJ) to date.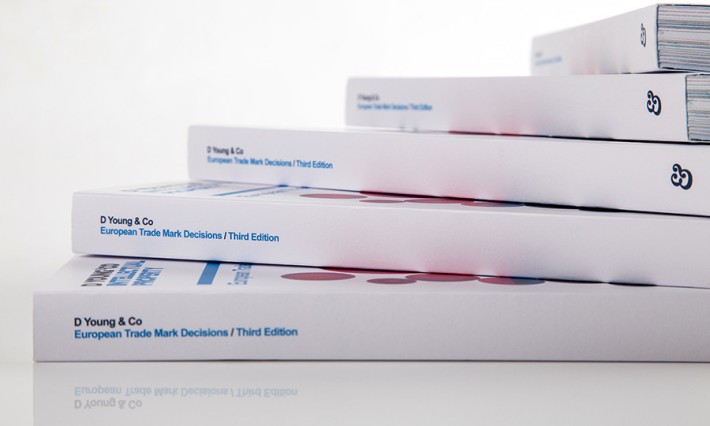 European trade mark law is a complex area, with new and important guidance being issued from the CJ almost daily. This edition includes a number of cases extending into areas of the law that could not have been contemplated a decade ago, and as Brexit negotiations progress, the divergence between decisions from the EUIPO and EU Courts and the UKIPO and UK Courts is particularly relevant to businesses pushing to expand the scope of their trade mark rights. Earlier editions of the book have been cited as an invaluable resource for brand owners, the media and anyone with an interest in the cases which have had a dramatic impact on some of the biggest names in the fashion, food and beverage, technology and other sectors which thrive on innovation.
We are pleased to once again feature UK graphic artist Adrian Johnson's artwork on the cover of this book having previously collaborated to produce our European Design Law book in 2016.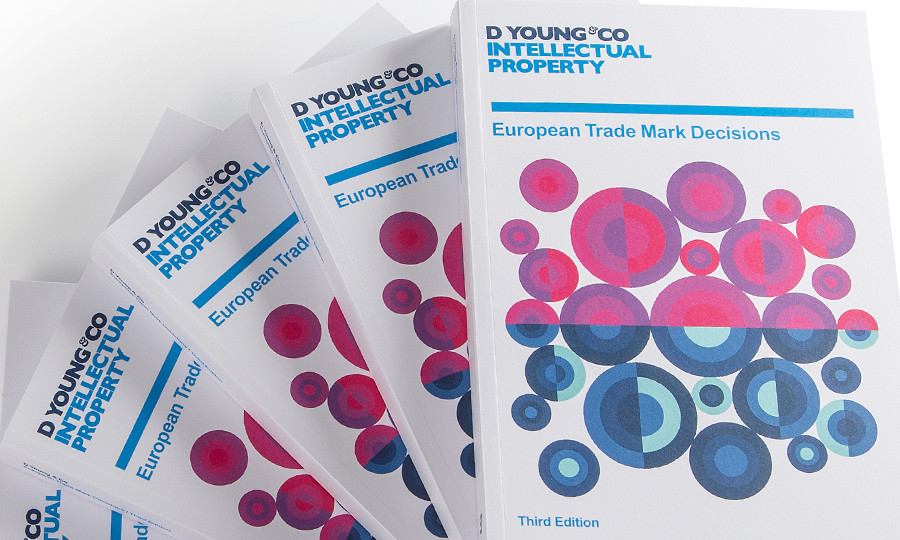 The book contains summaries of over 100 key judgments, with each case presented in a concise format that includes a summary statement outlining the importance of the case, its date and case reference, key parties, keywords, issues and the most recent ruling. Cases are categorised into ten main sections covering subject areas including: absolute grounds, counterfeit goods, domain name disputes, invalidity and infringement, with a detailed index by case and by section. The book also includes a section covering European Union trade mark procedure and practice.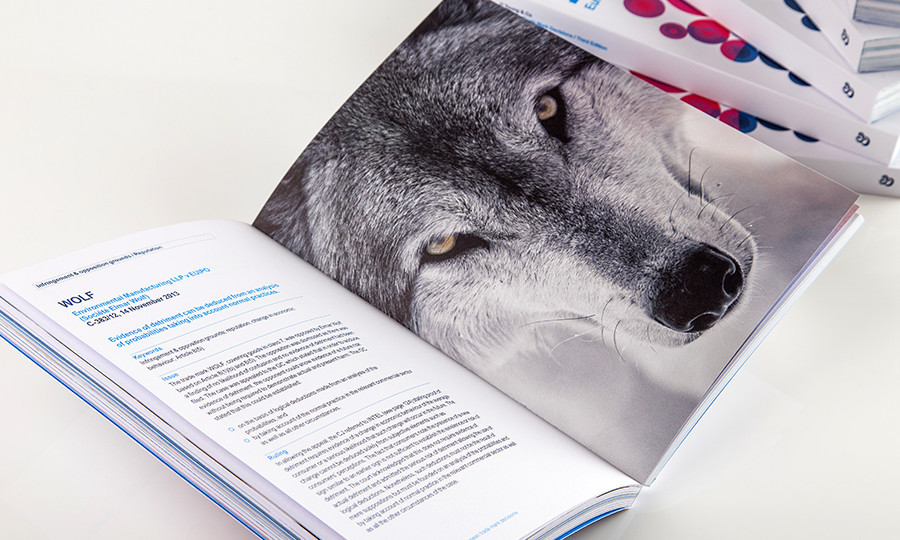 This latest edition has been updated with decisions that have been overturned or upheld on appeal. It also includes new cases that are likely to have a direct impact on brand owners and their strategies for protecting and enhancing their trade mark and design portfolios.
The Times (Law Diary, Edward Fennell) writes, December 2017):
With Christmas looming here's my addition to the book recommendations for those with lively legal interests: the third edition of European Trade Mark Decisions, published by the intellectual property firm D Young & Co. Don't be put off by the title - although I concede racier ones could be found. It's beautifully designed, with a cover illustration by the graphic artist Adrian Johnson, and is the perfect "loo book". Each page offers a mini case study of a branding, design or patent law issue that reveals a lot in microcosm about the way we live now. For example, there was the Apple case (against Deutsches Patent), which confirmed that the layout of a shop can be registered as a trademark under EU law. Or the Carbonell case over the packaging of goods where it was held that the general look of packaging was more important than the specific wording on the grounds that most consumers "do not read labels" (but then the court does not know my wife). Every page is fascinating.
Jeremy Pennant, Partner and contributor to the book, says:
"Following on from the success of the first and second editions of European Trade Mark Decisions, demand was high for an updated edition. Like previous editions, this book will be of significant interest to our clients, in-house counsel, trade mark attorneys and brand owners in Europe and worldwide as it provides an accessible, single volume guide to all the most important trade mark cases in Europe.
This book is a result of much effort and research from the trade mark team at D Young & Co. I would like to thank all those who contributed to creating this compelling and instructive third edition."
Contributors to the third edition of European Trade Mark Decisions are listed below.
About the D Young & Co Trade Mark Group
D Young & Co's trade mark practice has an impeccable track record in trade mark protection and is ranked year on year as top tier in the profession. Clients are located around the world and range from innovative individuals and sole traders to global brand leaders.
About D Young & Co LLP
D Young & Co is a leading intellectual property law firm with offices in London, Munich and Southampton. Clients are diverse and international, including academic institutions, blue-chip and global organisations, research institutes, start-up companies and SMEs, and spanning all industry sectors and technologies. The firm is ranked as a top tier IP firm by The Legal 500, Chambers UK, World Trade Mark Review (WTR 1000), IAM Patent 1000 and Managing IP. The firm's solicitors are highlighted by Super Lawyers as IP Super Lawyers in the UK.