UK Trademark Attorney Firm of the Year – Global IP Awards
We are delighted to announce that D Young & Co has been recognised as the UK Trademark Attorney Firm of the Year in the inaugural Global IP Awards.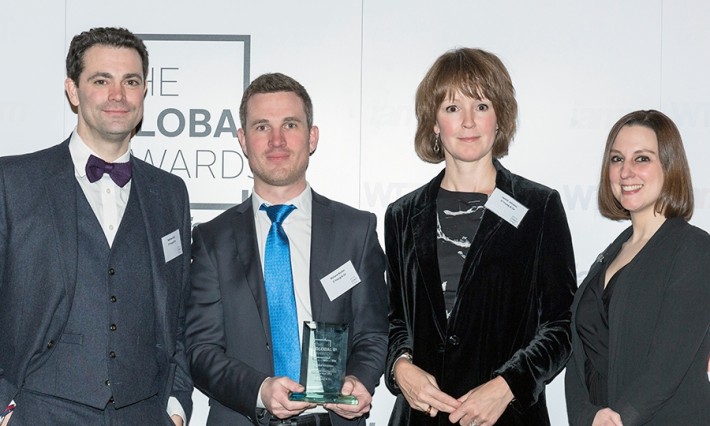 D Young & Co partners Matthew Dick, Richard Burton, Jackie Johnson and Gemma Kirkland accepted the UK Trademark Attorney Firm of the Year award at a ceremony in London on 29 January 2019.
The Global IP Awards, presented by WTR and IAM Patent, recognise the outstanding achievements of IP law and attorney firms for work undertaken during 2018.
Editor in chief of IAM and WTR commented that:
We are proud to have launched the Global IP Awards and to salute the achievements of what is a truly outstanding line-up of elite law and attorney firms. The work they do can often make the difference between clients' business success and failure, so we believe it is only right that those who consistently make the right calls at the right time are recognised for their professionalism and expertise.
WTR Global IP Awards news release
View the WTR Global IP Awards news release of 30 January 2019 "Recognising law firm excellence: inaugural Global IP Awards winners revealed":
Read more