Associate, Rechtsanwältin Yvonne Stone joins D Young & Co's Munich team
Leading European intellectual property firm, D Young & Co LLP, has announced the appointment of Yvonne Stone as an associate in the firm's Munich office. Yvonne has a wide range of experience and advises on both the contentious and non-contentious aspects of national and international trade mark, design, copyright and unfair competition law. Yvonne is also joined by Trade Mark and Design Specialist Stefanie Koroll.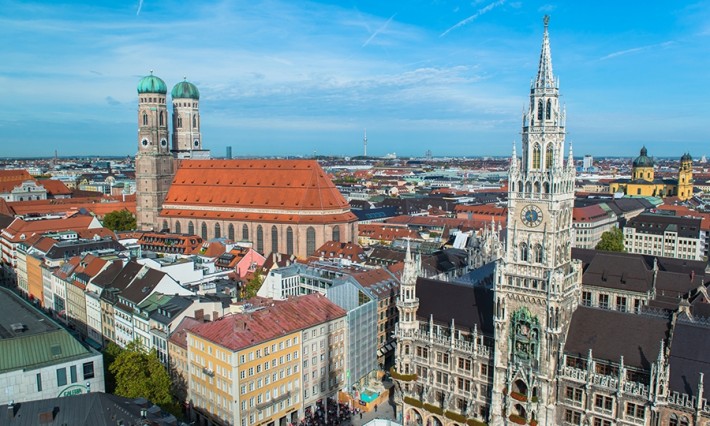 We are committed to growing our presence in Germany and Yvonne and Stefanie join a flourishing team following the appointment of partner Jana Bogatz to the trade mark team in Germany in 2018.

Jeremy Pennant, head of the D Young & Co trade mark team, welcomes Yvonne and Stefanie and comments:
Since opening our Munich office in early 2016 our clients have benefited from the expertise of our growing team both at a local and European level. Our German and UK teams are already working seamlessly for a number of International clients and Yvonne and Stefanie are valuable additions to the group, adding to our capabilities and delivering the high-quality service our clients have come to expect. I am excited by our rapid growth to date and we look forward to the further expansion of our team in Germany over the coming years.
Notes to editors
For more information, please contact Rachel Daniels, Marketing Communications Manager: rjd@dyoung.com or 020 7269 8550.
About Yvonne Stone

Yvonne advises international and domestic clients in all contentious and non-contentious aspects of national and international trade mark, design, copyright and unfair competition law. Yvonne's non-contentious experience covers inter alia advice on trade mark and design filings as well as clearance searches/registrability advice. Yvonne's contentious work includes extensive experience in handling national and multi-jurisdictional disputes ranging from opposition and cancellation proceedings to civil infringement proceedings. The latter comprises assisting clients with their anti-counterfeiting strategies as well as trade fair enforcement activities in Germany.

Yvonne handles proceedings before the German Patent and Trade Marks Office, the Federal German Patent Court, all German civil courts, the European Union Intellectual Property Office (EUIPO) and the General Court (GC) in Luxemburg.

Yvonne was admitted to the Munich bar as Rechtsanwältin in 2016 having previously studied at Humboldt University in Berlin as well as at King's College in London. She joins us from the IP department of Bird & Bird but also has experience of working in-house for an international media company during her legal training.
About Stefanie Koroll
Stefanie joins the Munich team as a trade mark and design specialist working closely with Jana and Yvonne to support a broad range of clients. She is responsible for the administration of national and international trade marks and designs, including new filings and registrations, as well as assisting with EU-wide trade mark availability searches and international portfolio management.
About D Young & Co LLP
D Young & Co is a leading intellectual property law firm with offices in London, Munich and Southampton. Clients are diverse and international, including academic institutions, blue-chip and global organisations, research institutes, start-up companies and SMEs, and spanning all industry sectors and technologies. The firm is ranked as a top tier IP firm by The Legal 500, Chambers UK, World Trade Mark Review (WTR 1000), IAM Patent 1000 and IP STARS (Managing IP). The firm's solicitors are highlighted by Super Lawyers as IP Super Lawyers in the UK.