UP & UPC update March 2020
On Thursday 27th February, the UK Government released details of its negotiating stance for trade talks with the European Union. A key component of its stance is to ensure that the UK will not follow EU law and will not come under the jurisdiction of the Court of Justice of the European Union. One of the consequences of this will be that the UK will not be able to participate in the Unified Patent Court (UPC) or unitary patent (UP) system should it ever get off the ground.
It is still unknown whether the unitary patent system will go ahead – there is still a legal challenge in the German Federal Constitution Court – but if it does it seems that it will do so without the UK as a member.
No official announcement has been made by the UK Government about the UPC, and we are of course at the beginning of trade negotiations with no idea of the final outcome. Whatever happens in relation to the UPC, D Young & Co will still be able to represent you before the European Patent Office (EPO) for all of your European patent requirements as these are unaffected by Brexit. Additionally, D Young & Co will be able to represent you in the UPC. We are uniquely placed in this respect since we have European patent attorneys with the required litigation qualifications as well as Rechtsanwälte and solicitors with the right to represent before the court.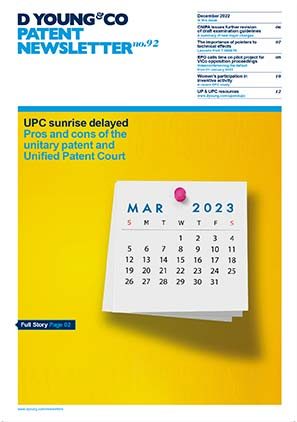 Patent newsletter Latest edition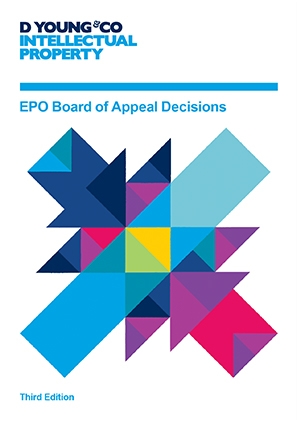 Patent Book EPO Board of Appeal Decisions