UKIPO launches call for views on Standard Essential Patents (SEPs)
The UK intellectual property office has launched a call for views on standard essential patents (SEPs). The call for views will last for 12 weeks, closing on 01 March at 11.45pm. Responses to the call for views will inform how the UK SEPs framework supports innovation, promotes competition and whether change is needed.
The UK Government website states that the call for views will gather evidence of the following key SEP factors:
the link between SEPs, innovation and competition and how these  elements interrelate with each other  
the functioning of the market, and whether there is an imbalance between the licensor and licensee   
transparency in the SEPs ecosystem
the efficiency of SEPs licensing, functioning of the patent  framework and  FRAND litigation
In the government's announcement of 07 December 2021, the Chief Executive of the UKIPO, Tim Moss, comments:
The Innovation Strategy sets out the government's long-term plan for delivering innovation-led growth, in which SEPs play an important role. We want to ensure the UK's framework remains robust and continues to be regarded as one of the best in the world, while keeping pace with global developments and challenges around SEPs and FRAND licensing. The call for views will enable us to hear a broad range of views around the challenges faced by industry. It will help us better understand how our IP framework supports the SEPs ecosystem, while ensuring a fair balance is achieved between all entities involved, and the maximum benefit to UK innovation.
The call for views on SEPs and Innovation from the UKIPO is in support of the UK's Innovation Strategy, which mirrors the public consultation by the European Commission on SEPs in support of the European Commission's IP Action Plan (as reported here https://www.dyoung.com/en/knowledgebank/articles/sep-consultation-21), and the EU's recovery and resilience strategy. With the UK's departure from the European Union at the end of January 2020, it is perhaps not surprising that the UK would want to pursue its own strategy on technology licensing and enforcement of SEPs.
From a review of the statement accompanying the call for views, like the European Commission, it appears that the UKIPO is considering regulation for some aspects of licensing for SEP's in order to avoid unnecessary litigation between parties. The UK was already the venue for ground breaking decisions on licensing SEPs following the Unwired Planet v Huawei decision which was upheld by the UK Supreme Court. Parties wishing to influence the UK's position should therefore contribute to the call for papers.
D Young & Co's team of SEP experts will be responding to the call for views and we await the government's summary report with interest. We will monitor developments and report back when further information is made available.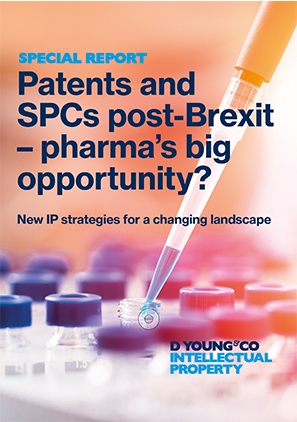 Special Report Patents and SPCs post-Brexit - pharma's big opportunity?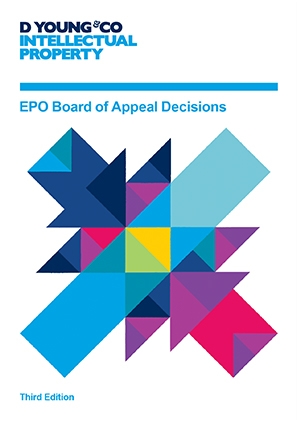 Patent Book EPO Board of Appeal Decisions