UK IP counter-infringement strategy 2022-2027 - tackling IP infringement in a changing political and technological landscape
The UKIPO recently published the UK IP Counter-Infringement Strategy for 2022-2027. This document sets out the UKIPO's approach to tackling IP infringement in the UK given the changing political and technological landscape, and in particular sets out a number of objectives and commitments for this period. In particular, this is seen as being an important step for maintaining the UK's excellent reputation for protecting IP rights.
Embracing a new strategy is seen as being particularly timely in the wake of Brexit, with this leading to changes in the market both in terms of domestic business and international relationships, and further still as a part of the UK Government's recovery strategy post-Covid. Technological changes have also had an impact on the market in recent years; increasing use of social media over traditional advertising can offer more opportunities for infringers to thrive, and newly-emerging unregulated products (such as non-fungible tokens - NFTs) are offering unique challenges to IP rights. In view of these challenges it is clear that there is a need for the UKIPO to take an active approach to combating IP infringement which includes a strategy that is responsive to the changing political, economic, and technological landscape.
In line with this, the UKIPO's new counter-infringement strategy seeks to build upon the work done by organisations such as the Border Force, Trading Standards, and the police (including their police intellectual property crime units) to ensure that infringement is tackled in an effective and efficient manner. This strategy has three broad components, summarised by the following themes:
Partnership: to co-ordinate the UK's fight against IP crime and infringement. We will provide clear steps to identify and tackle IP crime and infringement, ensuring that routes to enforcement are accessible to all and effectively targeted to have the most impact. We will do this by working collaboratively with partners, both domestically and internationally.
Leadership: to continue be a world leader on IP enforcement. We will drive the fight against IP crime and infringement and support innovation and creativity to make the UK the best place in the word for businesses to start and grow. We will do this by striving for a gold standard framework domestically and internationally, which recognises the importance of a balanced, effective IP enforcement environment.
Education: to empower consumers and businesses and raise awareness and understanding of IP crime and infringement and risks surrounding it. We will work towards a time where IP crime and infringement is seen as socially unacceptable to all. We will do this by helping consumers identify and report infringing goods and helping them understand the benefits of buying genuine goods and the wider harms of buying infringing ones. And we will support business to understand and protect their IP.
These overarching themes encompass 13 separate commitments, each of which will be pursued in an intelligence-driven, harm-focused, and continuously-improved manner. Some of the key commitments provided in the report include:
The establishment of a national centre of excellence to coordinate intelligence, research, taskforces, training, and any other projects;
Development of the existing IP Crime Group to create a new Strategic Operational Leadership Group for coordinating efforts between government, enforcement agencies, and industry;
Working with the Department for International Trade to ensure that new trade deals do not negatively impact the UK IP regime, and that instead they increase the protection available to UK businesses overseas by strengthening IP enforcement abroad; and
Continuing to support and develop campaigns to educate consumers with the goal of reducing IP crime and infringement.
Initial phases of the strategy will focus on setting up the new structures and processes, including recruiting new staff and raising awareness amongst partner organisations such as the police and the Border Force. In addition to this, the first 12-18 months will involve action to increase the amount of intelligence that can be handled as well as identifying how best to use this intelligence – this will be realised in part with the creating of the new Strategic Operational Leadership group.
The progress made with the strategy will be monitored against agreed milestones set by the UKIPO Board in consultation with ministers, partners, and stakeholders, with new objectives being set throughout the five-year period.
It is hoped that this new strategy from the UKIPO will be effective in reducing the amount of IP infringement going forwards, both through educating consumers and more effectively targeting infringers. This would represent a significant strengthening of UK IP rights, adding substantial value to these rights and protecting businesses operating in the UK.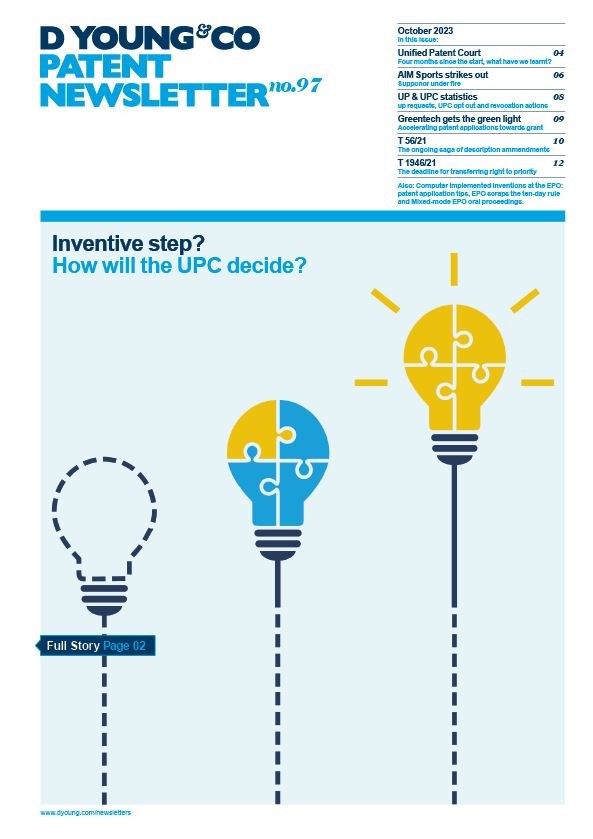 Patent newsletter Latest edition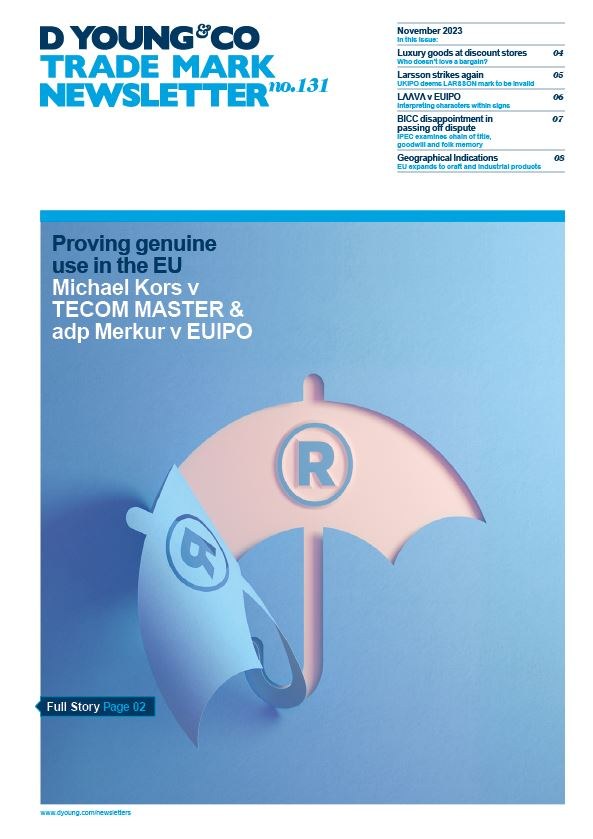 TM newsletter Read the latest edition