SPCs update: CJEU ducks issue of "third party" SPCs
In spring 2019, we reported that the UK Patents Court had referred a question to the CJEU regarding the grant of SPCs to a party which does not have the consent of the marketing authorisation (MA) holder – so-called "third party SPCs". Regrettably, the CJEU has ruled the referral inadmissible.
The CJEU considered the question referred "hypothetical" and not necessary to decide upon the dispute in the referred case. The CJEU also considered the UK's planned departure from the EU irrelevant in deciding whether to accept the referral.

This is a disappointing outcome for all in the pharmaceutical industry, as it will mean for now that the uncertainty will continue on whether "third party" SPCs are allowable. However, it is likely that the issue will be raised again in other cases where it is material to the outcome of the case, and that the CJEU will finally consider the issue in full.

Patent webinars Join us for three webinars on Tuesday 21 January 2020 (SPCs, patent litigation, European case law and procedures).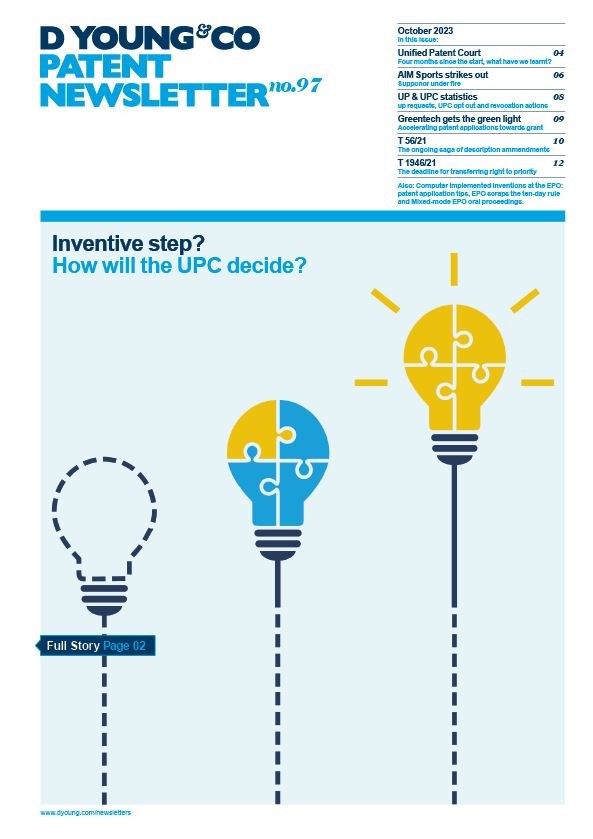 Patent newsletter Latest edition