Smart Reamer v Nov: existing patent licence disclosure
For those seeking to licence a patent, it is common practice when writing to a prospective licensee to allude to those parties already licensed but decline disclosure of those licences on the basis of confidentiality. The strategy is, broadly, to use the threat of litigation to encourage the prospective licensee to take a licence while retaining some flexibility when negotiating the terms of that licence. This practice has been particularly useful in jurisdictions in which liability and quantum are addressed by the courts consecutively (not concurrently).
The viability of that practice in the UK has been in doubt since Mr Justice Arnold's decision in The Big Bus Company v Ticketogo in which, in response to such a letter, he ordered pre-action disclosure of existing licences. This has now been applied in the Intellectual Property Enterprise Court (IPEC) in Smart Reamer Drilling Systems Ltd v Nov Downhole Eurasia Ltd & Ors. The court's rationale is, broadly, that such disclosure will facilitate settlement and this outweighs the damage (if any) of a breach of confidentiality.

Smart Reamer is the proprietor of two UK patents for tools used for widening and measuring boreholes. It had previously commenced proceedings against Baker Hughes for infringement of those patents. The parties settled the proceedings before trial, with Smart Reamer granting Baker Hughes a licence under the patent in suit. Smart Reamer subsequently alleged patent infringement by Nov. In response, Nov applied for specific disclosure of the licence agreement between Smart Reamer and Baker Hughes. Smart Reamer resisted the application.
Nov relied on The Big Bus Company v Ticketogo in support of its application, arguing that such disclosure was desirable at an early stage so that the parties could make a realistic assessment of the value of the claim at the earliest possible stage. The existing licence (known only to Smart Reamer) would inform any calculation of damages and, as such, it was desirable for it to be disclosed so that the parties were on an equal footing. This would enable both parties to make an informed assessment of whether the claim was worth litigating at all and would promote settlement of the dispute without resort to proceedings.
In response Smart Reamer argued that, unlike Ticketogo (which relied exclusively on licensing its patents), Smart Reamer exploited those patents and, therefore, any damages should be assessed on a loss of profits, not a reasonable royalty (although the latter could not be ruled out). Further, the licence between Smart Reamer and Baker Hughes was broader in scope that the patents and jurisdictions in suit and negotiated through the prism of litigation. It also argued that Nov had made no meaningful efforts to settle.
His Honour Judge Hacon, considering the issues, concluded:
In the end, while I find this application finely balanced, it seems to me that because the potential damage to Smart Reamer is fairly tenuous and because anything that is likely to promote settlement is, an end to be desired, I will order the disclosure sought on terms that will be settled in just a moment.
It follows that those seeking to enforce rights should be reluctant to refer to existing licences unless they are prepared to disclose them in due course; for defendants to such allegations, such disclosure may be a useful tool to assess the value and, therefore, commercial viability of defending a claim. It is also worth noting that what is sauce for the goose is sauce for the gander. If a defendant is seeking disclosure of an existing licence it may, in turn, be obliged to disclose its sales.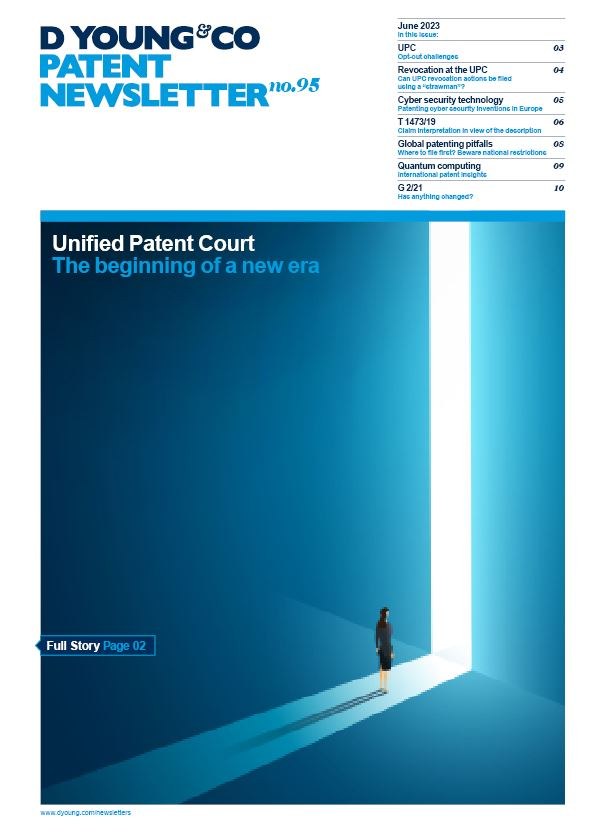 Patent newsletter Latest edition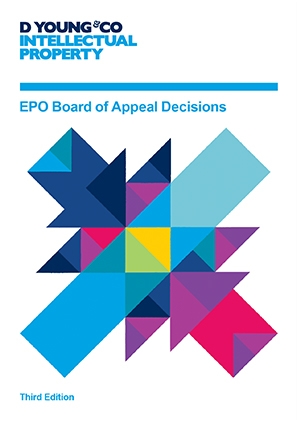 Patent Book EPO Board of Appeal Decisions