EPO official fee increases: effective 01 April 2020
European Patent Office (EPO) fee increases came into effect on 01 April 2020. The EPO usually reviews official fees every two years. Most of the rises are moderate increases in the order of 4% or 5% and are in line with inflation. Some are higher and worth noting.
Notable increases include:
Appeal fee - for most appellants, this rises by close to 20% (€450) to €2,705.
Requests for copies of documents - certified copies of applications, priority documents, communication of file contents and additional copies of documents cited in search reports - all more than double in cost.
In some instances it is possible to pay fees earlier than 01 April 2020 and avoid the price increases.
If you have any questions on the fee changes and how they may affect you, please contact your usual D Young & Co advisor.
| Description (EPO code) | 2019 fee (€) | 2020 fee (€) | Increase (€) | Increase (%) |
| --- | --- | --- | --- | --- |
| Filing fee – EP direct – not filed online (001) | 250 | 260 | 10 | 4.00 |
| Filing fee – EP direct – filed online (001) | 120 | 125 | 5 | 4.17 |
| Filing fee – EP-PCT entry – not filed online (020) | 250 | 260 | 10 | 4.00 |
| Filing fee – EP-PCT entry – filed online (020) | 120 | 125 | 5 | 4.17 |
| Additional printing fee for 36th and each subsequent page (008) | 15 | 16 | 1 | 6.67 |
| Additional fee for divisional 2nd generation (552) | 210 | 220 | 10 | 4.76 |
| Additional fee for divisional 3rd generation (553) | 425 | 440 | 15 | 3.53 |
| Additional fee for divisional 4th generation (554) | 635 | 660 | 25 | 3.94 |
| Additional fee for divisional 5th or any subsequent generation (555) | 850 | 885 | 35 | 4.12 |
| Fee for a European search – applications filed on/after 01 July 2005 (002) | 1,300 | 1,350 | 50 | 3.85 |
| Fee for a European search – supplementary search for applications filed before 01 July 2005 (002) | 885 | 920 | 35 | 3.95 |
| Designation fee – for all contracting states designated for applications filed on/after 01 April 2009 (005) | 585 | 610 | 25 | 4.27 |
| Designation fee – for each state designated (max 7x) for applications filed before 01 April 2009 (005) | 100 | 105 | 5 | 5.00 |
| Renewal fee for the 3rd year (033) | 470 | 490 | 20 | 4.26 |
| Renewal fee for the 4th year (034) | 585 | 610 | 25 | 4.27 |
| Renewal fee for the 5th year (035) | 820 | 855 | 35 | 4.27 |
| Renewal fee for the 6th year (036) | 1,050 | 1,090 | 40 | 3.81 |
| Renewal fee for the 7th year (037) | 1,165 | 1,210 | 45 | 3.86 |
| Renewal fee for the 8th year (038) | 1,280 | 1,330 | 50 | 3.91 |
| Renewal fee for the 9th year (039) | 1,395 | 1,450 | 55 | 3.94 |
| Renewal fee for the 10th and each subsequent year (040 to 050) | 1,575 | 1,640 | 65 | 4.13 |
| Additional fee for renewal fee 3rd year (50% of the belated fee - 093) | 235 | 245 | 10 | 4.26 |
| Additional fee for renewal fee 4th year (50% of the belated fee - 094) | 292.50 | 305 | 12.50 | 4.27 |
| Additional fee for renewal fee 5th year (50% of the belated fee – 095) | 410 | 427.50 | 17.50 | 4.27 |
| Additional fee for renewal fee 6th year (50% of the belated fee – 096) | 525 | 545 | 20 | 3.81 |
| Additional fee for renewal fee 7th year (50% of the belated fee – 097) | 582.50 | 605 | 22.50 | 3.86 |
| Additional fee for renewal fee 8th year (50% of the belated fee – 098) | 640 | 665 | 25 | 3.91 |
| Additional fee for renewal fee 9th year (50% of the belated fee – 099) | 697.50 | 725 | 27.50 | 3.94 |
| Additional fee for renewal fee 10th and each subsequent year (50% of the belated fee – 100 to 110) | 787.50 | 820 | 32.50 | 4.13 |
| Examination fee – for applications filed before 01 July 2005 and for international applications filed on/after 01 July 2005 without supplementary search report (006) | 1,825 | 1,900 | 75 | 4.11 |
| Examination fee – for applications filed on/after 01 July 2005 (006) | 1,635 | 1,700 | 65 | 3.98 |
| Fee for grant and printing (not more than 35 pages) or fee for grant including fee for publication (007) | 925 | 960 | 35 | 3.78 |
| Fee for publishing a new specification of the European patent (009) | 75 | 80 | 5 | 6.67 |
| Surcharge fee for printing (R.82(3), R.95(3)) (056) | 120 | 125 | 5 | 4.17 |
| Opposition fee (010) | 785 | 815 | 30 | 3.82 |
| Limitation fee (131) | 1,165 | 1,210 | 45 | 3.86 |
| Revocation fee (141) | 525 | 545 | 20 | 3.81 |
| Fee for appeal – for an appeal filed by an entity other than those referred to in Rule 6(4) and (5) EPC (011) | 2,255 | 2,705 | 450 | 19.96 |
| Fee for appeal – for an appeal filed by a natural person or an entity referred to in Rule 6(4) and (5) EPC (011) | 1,880 | 1,955 | 75 | 3.99 |
| Fee for petition for review (111) | 2,910 | 3,025 | 115 | 3.95 |
| Fee for further processing (late performance of acts R. 71(3) - 121) | 255 | 265 | 10 | 3.92 |
| Fee for further processing (non fee related cases - 122) | 255 | 265 | 10 | 3.92 |
| Fee for re-establishment, reinstatement, restoration (EPC, PCT - 013) | 640 | 665 | 25 | 3.91 |
| Conversion fee (014) | 75 | 80 | 5 | 6.67 |
| Fee for the late furnishing of a sequence listing (R.13ter.1, 13ter.2 PCT – 066) | 230 | 240 | 10 | 4.35 |
| Fee for late furnishing of sequence listings (Rule 30(3) EPC – 067) | 230 | 240 | 10 | 4.35 |
| Claims fee – for the 16th and each subsequent claim to the limit of 50 (015) | 235 | 245 | 10 | 4.26 |
| Claims fee – for the 51st and each subsequent claim (015) | 585 | 610 | 25 | 4.27 |
| Claims fee in accordance with R. 71(4) – for the 16th and each subsequent claim to the limit of 50 (016) | 235 | 245 | 10 | 4.26 |
| Claims fee in accordance with R. 71(4) – for the 51st and each subsequent claim (016) | 585 | 610 | 25 | 4.27 |
| Fee for the request of a decision on the fixing of costs by the opposition division (Rule 88(3) - 017) | 75 | 80 | 5 | 6.67 |
| Fee for the conservation of evidence (018) | 75 | 80 | 5 | 6.67 |
| Transmittal fee for an international application (019) | 130 | 135 | 5 | 3.85 |
| Fee for a technical opinion (060) | 3,900 | 4,055 | 155 | 3.97 |
| Protest fee – for international applications (062) | 875 | 910 | 35 | 4.00 |
| Review fee for a supplementary international search (069) | 875 | 910 | 35 | 4.00 |
| Registration of transfer (022) | 100 | 105 | 5 | 5.00 |
| Registration or cancellation of licences and other rights (023) | 100 | 105 | 5 | 5.00 |
| Certified copy (application, priority document, patent certificate, other documents – 029) | 50 | 105 | 55 | 110.00 |
| Communication of information from the files (030) | 40 | 105 | 65 | 162.50 |
| Additional copy of documents cited in search report (055) | 40 | 105 | 65 | 162.50 |
| Fee for an international-type search – first filings (004) | 1,205 | 1,255 | 50 | 4.15 |
| Fee for an international-type search – all other cases (004) | 1,890 | 1,965 | 75 | 3.97 |
| Fee for the late furnishing of a sequence listing (R.13ter.1, 13ter.2 PCT – 066) | 230 | 240 | 10 | 4.35 |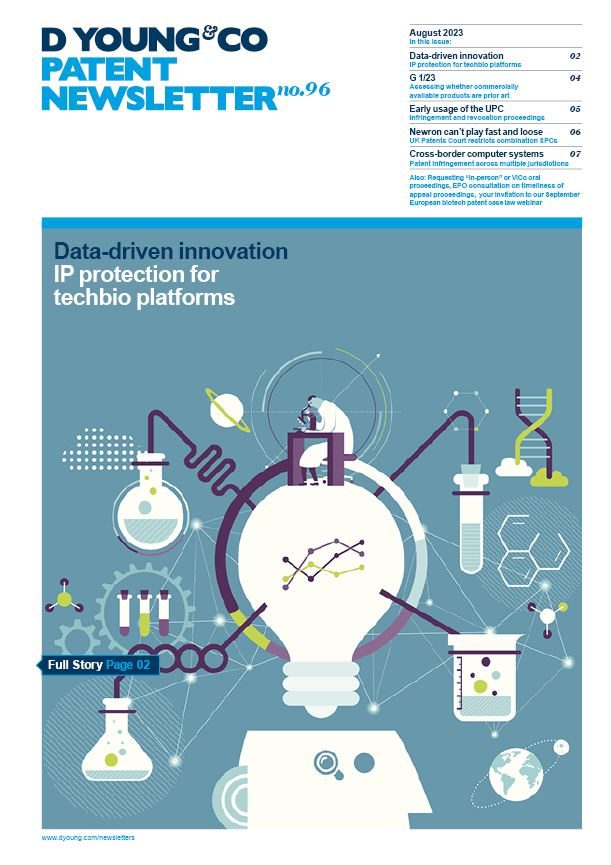 Patent newsletter Latest edition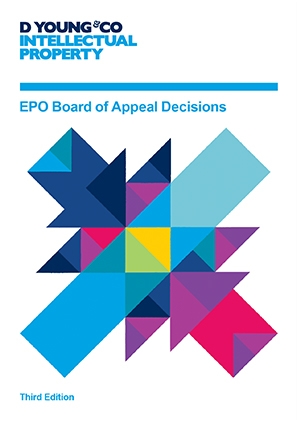 Patent Book EPO Board of Appeal Decisions