Digital documents and signatures in European patent practice
With large numbers of patent attorneys and clients working remotely across the globe, the ability to substitute handwritten signatures and original documents with electronic equivalents has been a concern of many. In this article, we discuss the electronic filing of documents and digital signatures in European patent practice.
Electronic filing of documents
All documents other than priority documents may be filed with the European Patent Office (EPO) electronically using the different EPO online filing platforms – the Online Filing software, Case Management System (CMS) and web-form filing. However, authorisations may only be filed using the Online Filing software or CMS.
Documents may also be filed with the UK Intellectual Property Office (UKIPO) electronically via its website, or using the EPO's Online Filing software.
Under European patent practice, all documents filed with the EPO apart from annexes must be signed by the applicant or their representative. If the signature is missing, or if the document is signed by an unentitled person, the EPO will issue an invitation to sign the document within a specified time limit. If the time limit is met, the document retains its original filing date. For patent applications, if the time limit is not met but the signature is received before preparations are made for publication, the application will still retain its original filing date. Otherwise, the application is refused, or subsequently filed documents are considered to have not been received. Similarly, the UKIPO will issue an invitation to sign the request for grant, if the signature is missing.
Accepted forms of signature
When documents are filed electronically, the EPO and UKIPO accept three different types of signature:
Facsimile signature, which is an image reproduction of the handwritten signature;
Text string signature, which is a string of characters between two forward slashes, for example, /D Young/; and
For representatives only, enhanced electronic signature confirmed with digital certificates accepted by the patent office, for example, electronic signatures created using an EPO smart card.
Initials or other abbreviated forms will not be accepted as a signature.
Assignments
Transfer of ownership of a patent/application may be recorded on the registers of the EPO and the UKIPO. As discussed in our previous article "EPO patent assignment recordal: signatures & evidence", when recording a transfer of ownership with the EPO, evidence of the transfer must be provided in the form of a written document, and this must be signed by all parties. An indication of each signatory's entitlement to sign must also be provided. When any party is an organisation, proof of the entitlement to sign is required for any signatory who is not a director, president or CEO of the organisation. The EPO does not require original or copies of the assignment documents, and the signatures do not need to be witnessed or notarized. Therefore, the parties may separately sign counterparts of confirmatory assignment documents.
The UKIPO does not require evidence of a transfer when the application for registering the transfer is signed by the assignor or their representative.
If transfer of a European patent is anticipated, we recommend registering it with the EPO before grant, as some national patent offices require assignment documents to be notarized.
Powers of attorney
A number of European patent offices require applicants/patentees to file a power of attorney authorising their representative to act on their behalf in proceedings before the patent office. In our experience, scanned copies of these authorisations may be accepted in the short term, but usually original copies are ultimately required.
The EPO and UKIPO only require registered European or UK patent attorneys to file a power of attorney in limited circumstances. However, if the EPO does require a power of attorney to be filed, it must be signed by the applicant/patentee.
Emails
Emails are not considered a formal method of communicating with the EPO, and cannot normally be used to carry out procedural acts. However, documents may be filed by email during oral proceedings or interviews with the EPO that are held by video conference. This includes oral proceedings before opposition divisions, for example those being carried out in the EPO's pilot program that commenced on 04 May 2020. When emailed documents require a signature, it may be applied to the document itself, or otherwise included in the text of the accompanying email.
The UKIPO accepts emails for particular acts such as filing observations, post-grant amendments, withdrawing patent applications and requesting extensions, whereas some other acts (including filing amendments and requests for acceleration) are not normally accepted by email. However, as a replacement to the UKIPO's currently unavailable fax service, documents may be emailed to paperformcontingency@ipo.gov.uk.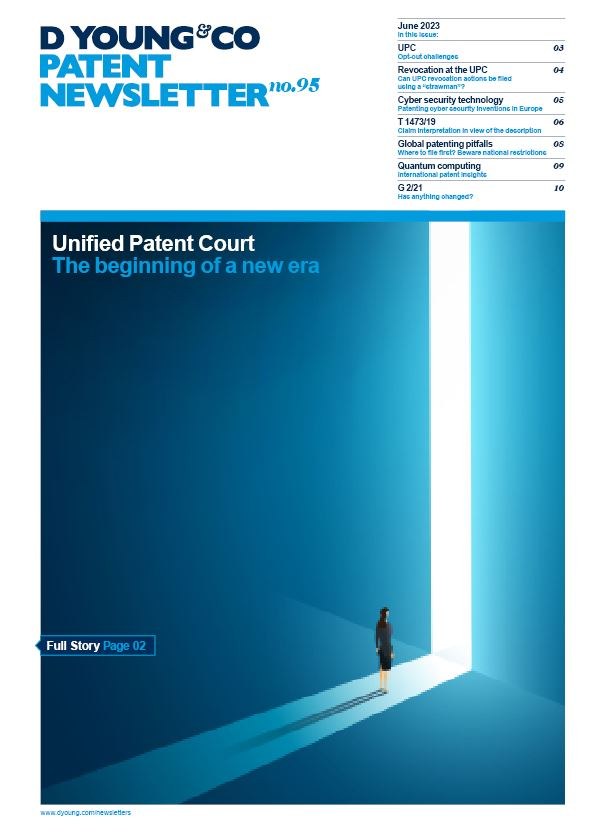 Patent newsletter Latest edition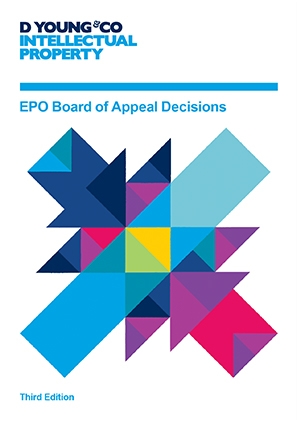 Patent Book EPO Board of Appeal Decisions