Laura Jennings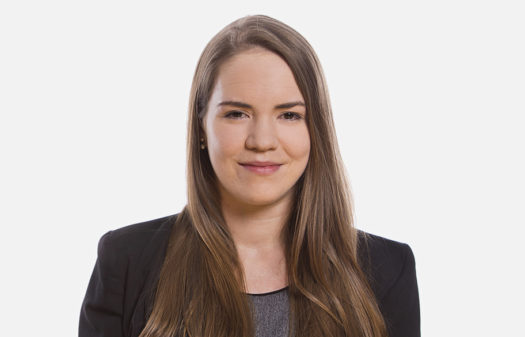 I have a strong technical background in the physical, chemical and biomedical sciences, and enjoy applying this knowledge in the patenting field.
My work includes opposition and opinion work, and I am experienced in the prosecution of UK, European and foreign patent applications in the chemical and pharmaceutical fields.
Prior to joining D Young & Co, I completed my doctoral research in medicinal chemistry at the University of Oxford. My research focused on the development of small molecule ligands for epigenetic targets. I have also conducted work in relation to induced pluripotent stem cells, development of ligands to target G-protein coupled receptors, and the synthesis of fluorinated carbohydrates.
I have published articles in peer-reviewed journals, and presented my research at international conferences.
Qualifications
MChem (Hons) in Chemistry, Pembroke College, University of Oxford.
DPhil in Organic Chemistry, Lincoln College, University of Oxford (research part-funded by GlaxoSmithKline).
Certificate in Intellectual Property Law, Queen Mary, University of London.
Chartered Patent Attorney 2018.
European Patent Attorney 2018.
Certificate in IP litigation.
Memberships
Chartered Institute of Patent Attorneys (CIPA).
European Patent Institute (epi).
Publications
L.E. Jennings et al. BET bromodomain ligands: Probing the WPF shelf to improve BRD4 bromodomain affinity and metabolic stability. Bioorg. Med. Chem. 26(11):2937-2957 (2018).
A.R. Sekirnik et al. Isoxazole-derived amino acids are bromodomain-binding acetyl-lysine mimics: incorporation into histone H4 peptides and histone H3. Angew. Chem. Int. Ed. 55(29):8353-8357 (2016).
L.E. Jennings et al. Phenotypic screening and fragment-based approaches to the discovery of small-molecule bromodomain ligands. Future Med. Chem. 6(2):179-204 (2014).
D.S. Hewings et al. Progress in the development and application of small molecule inhibitors of bromodomain-acetyl-lysine interactions. J. Med. Chem. 55(2):9393-413 (2012).
G.T. Giuffredi et al. Facile synthesis of 4-deoxy-4-fluoro-α-D-talopyranoside, 4-deoxy-4-fluoro-α-D-iodopyranoside and 2,4-dideoxy-2,4-difluoro-α-D-talopyranoside. J. Fluor. Chem. 132(10):772-778 (2011).
M.C. Corentine et al. Fragment-based identification of ligands for bromodomain-containing factor 3 of Trypanosoma cruzi. ACS Infect. Dis. 7(8):2238–2249 (2021)