Court of Appeal allows bad faith claim to proceed
The Court of Appeal has granted Tesco's appeal against an order of the High Court striking out allegations in its defence and counterclaim that Lidl had applied for registration of certain trade marks in bad faith.
Background
In the High Court proceedings, Lidl claimed Tesco's use of its "CLUBCARD PRICES" sign amounted to trade mark infringement of its own mark ( the "wordless mark"). Both the sign and mark are based on a yellow circle on a blue square background as shown below: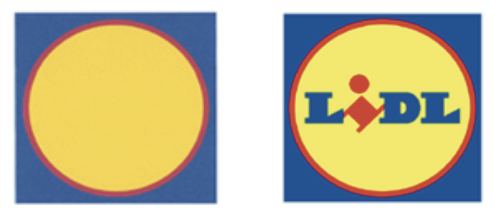 Tesco counterclaimed for a declaration of invalidity of the wordless mark on the basis that it had never been used, that Lidl had never intended to use it, and hence, that the intention when registering it was to use it as a legal weapon in bad faith. Tesco further argued that Lidl had abused the trade mark system and "evergreened" by applying to re-register the wordless mark in 2002, 2005, 2007, and 2021, which was further evidence of bad faith.
These arguments were struck-out by the High Court.
The appeal
In its appeal, Tesco relied on two grounds.
The judge had failed to apply the correct test and to take into account that bad faith is a developing area of law.
The judge had failed to properly consider the pleaded facts and inferences of the bad faith claim as a whole.
The decision
Whilst it disagreed with Tesco's argument that the wrong test was applied by the judge, the Court of Appeal agreed that the judge had failed to consider that bad faith was a developing area of law. The Court of Appeal also agreed that Tesco's second ground for appeal was well founded, especially considering that no disclosure had yet taken place.
The High Court judge was wrong to say that Tesco's allegation (that the wordless mark was applied for solely for deployment as a legal weapon) was "no more than assertion", as all allegations in statements of case are assertions as to facts. It was no objection that this allegation was pleaded as an inference.
It was an option for Lidl to produce evidence to show that this factual assertion was unsustainable, but it did not. Furthermore, Lidl could not disprove this inference by simply counter-asserting that it was entitled to a wider scope of protection than that provided by the mark with text; a factual investigation into the reputation and goodwill that their mark enjoyed was required.
In relation to Tesco's claims of Lidl abusing the trade mark system, the Court of Appeal considered that seeking unjustifiably broad protection may amount to such abuse, but that whether it constitutes bad faith is a fact-sensitive question which depends on the applicant's intentions. Whilst agreeing with the judge that the question when regarding a strike-out application is whether the statement of case pleads sufficient indicia to give rise to a real prospect of the presumption of good faith being overcome, the Court of Appeal disagreed with the finding that Tesco's pleading didn't give rise to this.
Furthermore, the Court of Appeal disagreed with the judge's finding that Tesco's failure to plead in relation to the mark with text was significant. It was noted that the judge had failed to recognise that Tesco's case was based on more than the mere existence of a wordless mark that overlapped with the mark with text.
Hence, Tesco's pleading of abuse of the trade mark system by Lidl did have a real prospect of success.
Furthermore, in relation to the claim of evergreening, the Court of Appeal disagreed with the judge and held that Tesco giving particulars of this claim by way of a spreadsheet was sufficient at this stage, and that this claim had a real prospect of success.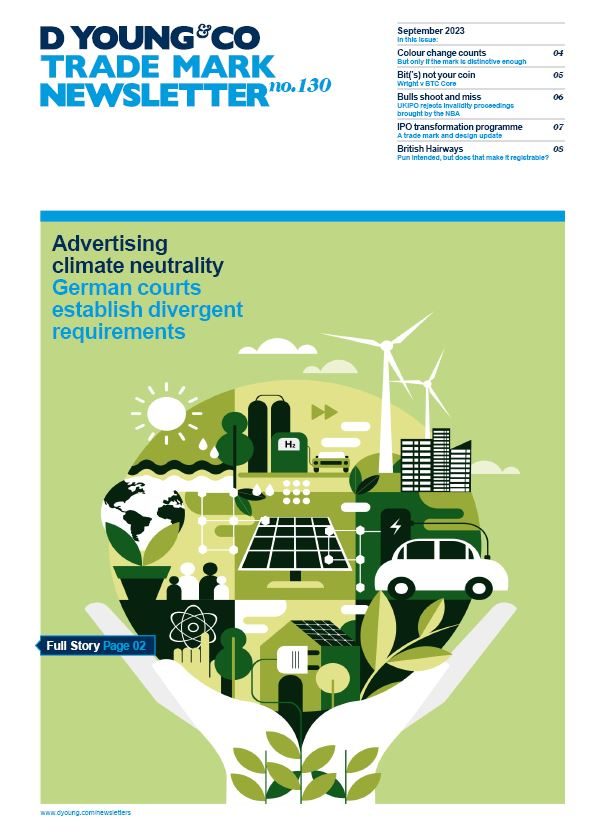 TM newsletter Read the latest edition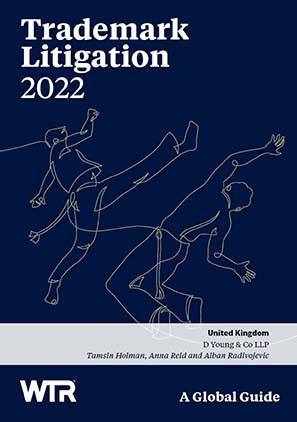 TM Litigation Guide World TM Review