Conversant Wireless v Huawei & ZTE: FRAND & Anti-Suit Injunctions
In parallel proceedings in different jurisdictions between an SEP owner and prospective licensee, what relief is available if the prospective licensee pleads in one jurisdiction that the conduct of the SEP owner (by commencing litigation in another jurisdiction) breaches FRAND principles? In a recent judgment, the English Patents Court has heard this arguments on this issue in an application for a (relatively rare) anti-suit injunction.
By way of background, in 2017 Conversant Wireless commenced patent infringement proceedings in the English Patents Court against Huawei and ZTE in relation to four standard essential patents (SEP), seeking as relief a determination of a worldwide FRAND licence for its global standard essential patent portfolio. In parallel, Huawei and ZTE commenced actions before the Shenzhen Intermediate People's Court challenging the validity and infringement of the equivalent Chinese patents and, failing this, seeking a determination of a FRAND rate for said Chinese SEPs. Before service of these claims, it (unsuccessfully) challenged the jurisdiction of the English Patents Court.
Conversant Wireless v Huawei: FRAND & Jurisdiction
April 2018, Antony Craggs reports: In Unwired Planet v Huawei, the Patents Court of England & Wales held that it was able to determine the terms of a worldwide FRAND licence and, if the prospective licensee declined to take such a licence, that it would grant an injunction in the UK. This is a potentially powerful tool for standard essential patent (SEP) holders seeking to enforce their rights. In Conversant Wireless v Huawei the jurisdiction of the English and Welsh courts to do this has been reviewed.
Read more
Following service of ZTE's claim before the Shenzhen Intermediate People's Court, Conversant Wireless made an application before the English Patents Court alleging that ZTE's pleadings in the Chinese action directly attacked the English action, seeking relief in relation to it. In particular, it asserted that ZTE's pleadings in the Chinese action alleged that Conversant Wireless' reliance on any licence settled by the English court was an act which gave rise to "unfair, unreasonable, discriminatory overpricing and ... which [would be] in violation of the FRAND principle". Conversant Wireless contended that the these pleas were "vexatious, oppressive and unconscionable and were calculated to interfere with, and risked interfering with, [the English Patents Court's] jurisdiction, processes, and judgments". It argued, therefore, that it was in the interests of justice for the English Patents Court to grant an anti-suit injunction restraining ZTE from pursuing these pleas.
Following the hearing (but before judgment), Conversant Wireless and ZTE compromised the issue, with ZTE making significant changes to the pleadings in the Chinese proceedings, which removed or neutralised the issues complained of. The overall result was that Conversant Wireless was successful in its application. Further, the hearing judge, Mr Justice Carr, held that it was "... obvious that Conversant [Wireless] would have succeeded on this application, had the parties not reached an agreement ... . I consider that those aspects of the [Chinese pleadings] which have now been agreed to be deleted or amended were vexatious, in that they sought to obstruct, or could have had the effect of obstructing, pending proceedings before the English court; or of undermining or frustrating the performance of a judgment given by the English court."
ZTE declined, however, to pay Conversant Wireless' costs of the application. Mr Justice Carr said that it's reasons for doing so were baseless. As a result, he ordered that ZTE make a payment on account of 65% of 95% of Conversant Wireless's costs, to be paid within 28 days, which amounted to £175,370.
The judgment provides a useful guide as to the availability of anti-suit injunctions in the UK.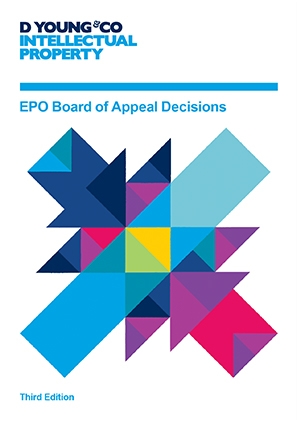 Patent Book EPO Board of Appeal Decisions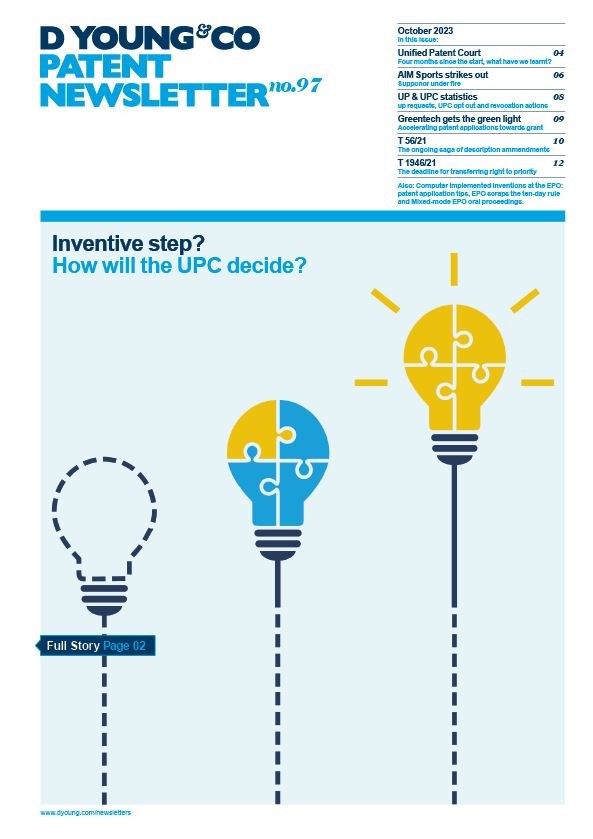 Patent newsletter Latest edition