Chugai v UCB Pharma: English courts construe US patent
Can an English court construe the scope of a licensed US patent? In Chugai Pharmaceutical v UCB Pharma & Others [2018] EWHC 2264 (Pat), the English Patents Court has held that, on the facts in issue, it could.
Here, UCB Pharma licensed Chugai for a portfolio of patents in relation to the drug tocilizumab. The licence was governed by English law and the English Courts. During the course of the licence, all except one patent, US Patent 7,556,771, ceased to be in effect.
Chugai was of the view that the drug (which was, in part, manufactured and sold in the US) fell outside the scope of US '771 and, therefore, royalties were not payable. It therefore sought a declaration from the English Patents Court to this effect.
UCB Pharma initially sought to strike out the claim arguing that Chugai's construction of the patent gave rise to issues of validity which fell outside the scope of the English court's jurisdiction. This application fell to be determined in May 2017, with Mr Justice Carr finding against UCB Pharma.
When giving judgment, Mr Justice Carr reasoned that, on Chugai's construction, it was arguing that the patent was valid but not infringed. It was only arguing that the patent would be held invalid if construed, as UCB contended, so that it was infringed. In effect, he held that Chugai was entitled to point to the invalidity consequences as an aid to construction. In drawing these conclusions, Mr Justice Carr considered the decisions in British South Africa Co v Companhia de Moçambique and Lucasfilm Ltd v Ainsworth.
The action then progressed to trial in February 2018. Applying US laws of construction, the trial judge, Mr Justice Birss, concluded that the drug in question fell outside the scope of the licensed US patent and that no royalties fell due.
The cases demonstrates the broad jurisdiction that the English Patents Court holds when addressing patent licence and infringement issues. Patentees may want to give consideration to this judgment when considering the governing law and governing jurisdiction of patent licences.
Link to bailii case decisions
[2017] Bus LR 1455, [2017] EWHC 1216 (Pat), [2017] WLR(D) 388
[2018] EWHC 2264 (Pat)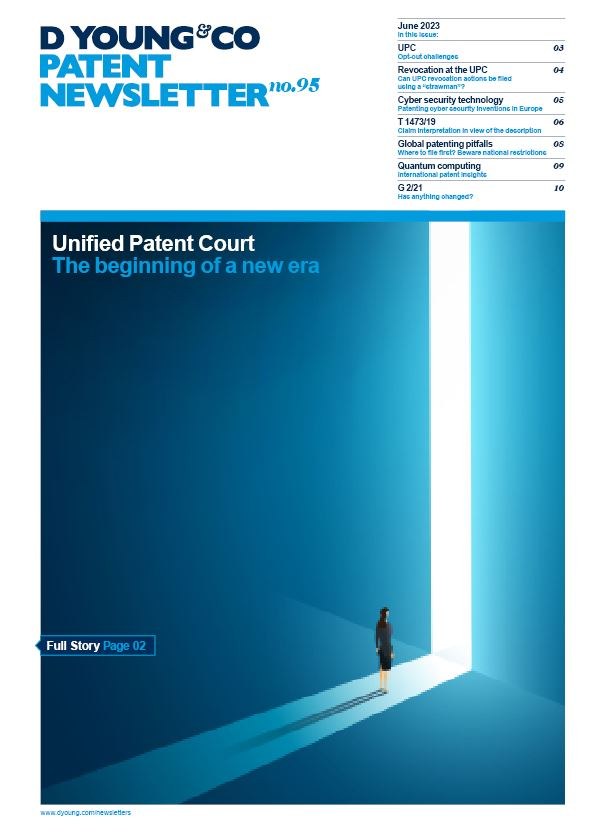 Patent newsletter Latest edition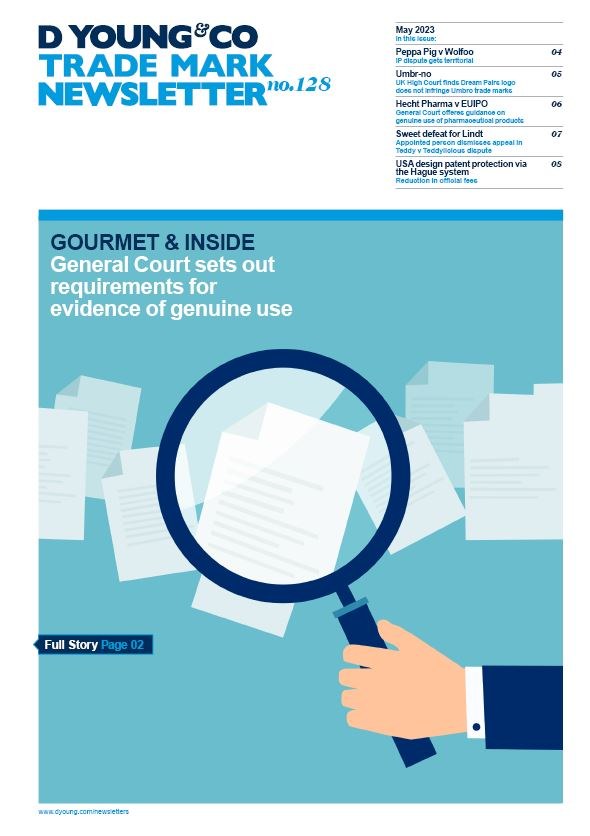 TM newsletter Read the latest edition