A brief comparison between UK and EU trade marks
In accordance with the Withdrawal Agreement, the UK left the EU on 31 January 2020. There will be a transition period until 31 December 2020 during which the UK will be treated like a member state and EU law will continue to apply. It appears unlikely that the transition period will be extended. At the end of the transition period, all registered EUTMs will be cloned into new UK registrations.
EUTM applications which are pending on 31 December 2020 can be re-filed as new UK trade mark applications within a period of 9 months, maintaining the original filing date, priority date or seniority date.

Set out below is an overview of the key similarities and differences between UK and EU trade marks:
| UK trade mark | Feature | EU trade mark (EUTM) |
| --- | --- | --- |
| Protection in the UK only. | Extent of protection afforded. | Protection in all EU member states. |
| Applicant must declare that the mark is in use or that there is a genuine intention to use it. | Intention to use. | No requirement. |
| Possible to file a single application covering a series of marks (marks which resemble each other as to their material particulars and differ only as to matters of a non-distinctive character not substantially affecting the identity of the trade mark). | Series of marks. | Series of marks not possible. |
| Possible to claim priority from an earlier mark filed within the previous 6 months in a qualifying jurisdiction. | Priority. | Possible to claim priority from an earlier mark filed within the previous 6 months in a qualifying jurisdiction. |
| Objections in other jurisdictions do not affect UK application. Acquired distinctiveness must be shown throughout the UK. | Absolute grounds for refusal. | EUTM application will be refused even if the absolute ground for refusal applies in only part of the EU. Acquired distinctiveness must be shown throughout the EU. |
| At the end of the transition period, EUTMs and international registrations designating the EU will no longer provide a basis for opposition. Opposition period is 2 months from the publication date of the application, extendable by one month. Opposition on both relative and absolute grounds, including bad faith. | Opposition. | Opposition can be based on earlier rights in any EU member state, in addition to EUTMs and international registrations designating the EU, thus increasing risk of objection. Opposition period is 3 months from the publication date of the application. Opposition on relative grounds only(absolute grounds can only be raised in an invalidation action once the application has proceeded to registration). |
| £170 in each one class. £50 per each additional class. | Official filing fees. | €850 in one class. €50 for second class. €150 for third and subsequent classes. |
| Registration in around 3-4 months, assuming no objections or oppositions are raised during the application process. | Filing timeframe. | Registration in around 5-6 months, assuming no objections are raised during the application process. |
| Perpetual rights, provided renewed every ten years and remain valid. | Duration. | Perpetual rights, provided renewed every ten years and remain valid. |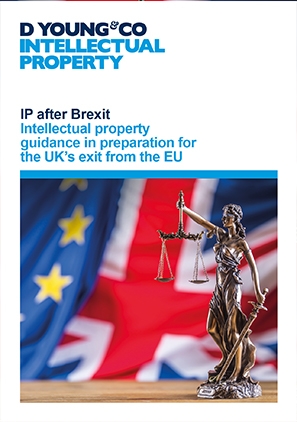 IP after Brexit Our IP & Brexit FAQ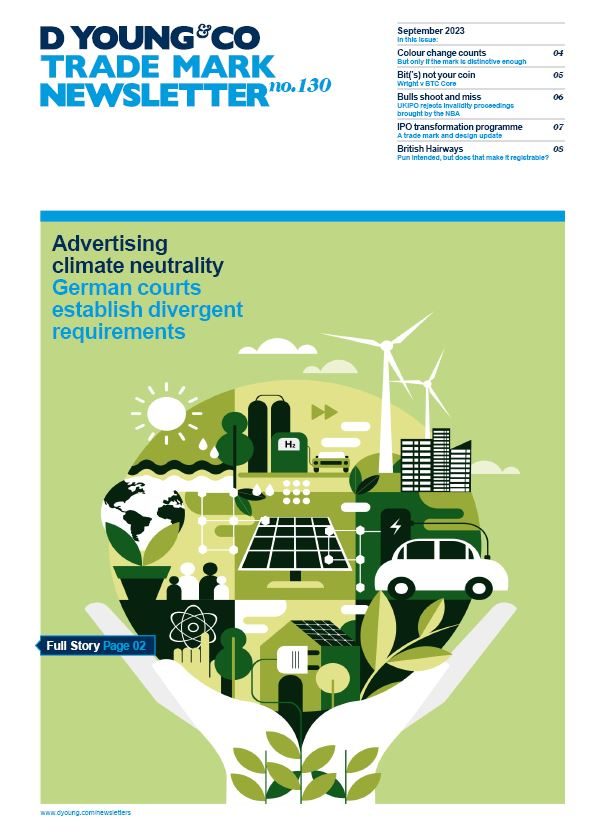 TM newsletter Read the latest edition