William Smith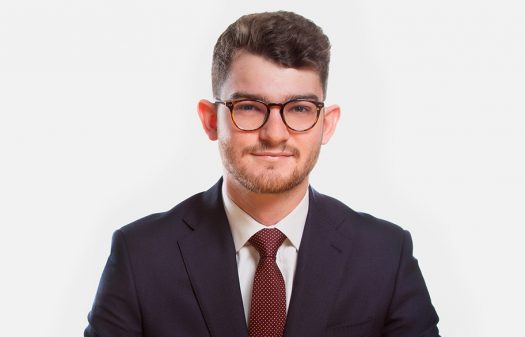 I have a strong technical background in physics and a keen interest in business, both of which I enjoy applying in my role.
Before joining D Young & Co, I completed a Master's degree in Physics and Particle Physics at the University of Southampton, where I was awarded the School of Physics and Astronomy prizes for best overall performance and best master's project. My final year was spent working in a research group at the Large Hadron Collider at CERN in Geneva, Switzerland, which gave me exposure to cutting-edge physics, engineering and computing techniques. My time at CERN was focussed on improving the performance of energy reconstruction in the CMS Electromagnetic Calorimeter for LHC Run 3.
I have experience in patent drafting and the prosecution of UK, European and foreign patent applications for a variety of clients, including multinational corporations, SMEs and academic institutions. My work covers a broad range of electrical and mechanical technologies but I particularly enjoy the challenge of computer-implemented inventions and excluded subject-matter areas.
Qualifications
MPhys in Physics and Particle Physics, University of Southampton.
Certificate in Intellectual Property Law, Queen Mary University of London, 2021.
European Patent Attorney, 2023.
Chartered Patent Attorney, 2023.
Memberships
Charted Institute of Patent Attorneys (CIPA).
European Patent Institute (epi).