Leon Harrington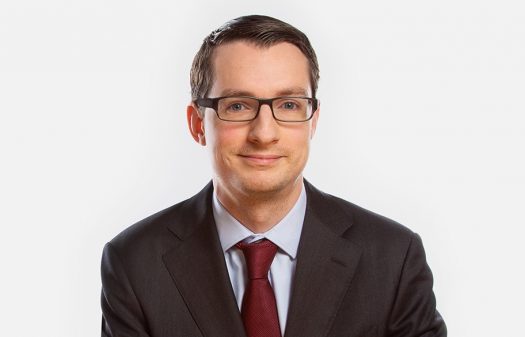 I joined D Young & Co in 2019 with a strong, interdisciplinary technical background in chemistry, biotechnology, and the physical sciences. I particularly enjoy the diversity of innovation and clients that I am able to support in my role.
Since joining the firm, I have gained experience in the prosecution of UK, European, and foreign patents for a variety of clients across the chemical and (bio)pharmaceutical fields as well as EPO oppositions and appeals. I have particular experience in the fields of antibiotics, pharmaceuticals, polymers, drug delivery, lubricants and fuel additives, green chemistry, medical devices and nanotechnology.
Prior to joining D Young & Co, I worked as a post-doctoral fellow in Germany, leading a synthetic biology project to design peptide and protein-based molecular switches for use in engineering natural and synthetic cells. My doctoral research focused on the development of nanopore-based single-molecule sensors for the study of protein kinases and the screening of kinase inhibitors.
Qualifications
MChem (Hons) in Chemistry, St John's College, University of Oxford.
DPhil in Chemical Biology, New College, University of Oxford.
European Patent Attorney, 2023.
Chartered Patent Attorney, 2023.
Memberships
Chartered Institute of Patent Attorneys (CIPA).
European Patent Institute (epi).
Royal Society of Chemistry (RSC).
Publications
Harrington L, Alexander LT, Knapp S, Bayley H (2019) Single-Molecule Protein Phosphorylation and Dephosphorylation by Nanopore Enzymology ACS Nano 13(1): 633.
Kretschmer S, Harrington L, Schwille P (2018) Reverse and forward engineering protein pattern formation. Philos Trans R Soc Lond B Biol Sci 373(1747).
Harrington L, Alexander LT, Knapp S, Bayley H (2015) Pim Kinase Inhibitors Evaluated with a Single-Molecule Engineered Nanopore Sensor. Angew Chem Int Ed Engl 54(28):8154.
Harrington L, Cheley S, Alexander LT, Knapp S, Bayley H (2013) Stochastic detection of Pim protein kinases reveals electrostatically enhanced association of a peptide substrate. Proc Natl Acad Sci U S A 110(47):E4417.
Kong L, Harrington L, Li Q, Cheley S, Davis BG, Bayley H (2013) Single-molecule interrogation of a bacterial sugar transporter allows the discovery of an extracellular inhibitor. Nat Chem 5(8):651.
Bayley H, Cheley S, Harrington L, Syeda R (2009) Wrestling with native chemical ligation. ACS Chem Biol 4(12):983.
Harrington L, Fletcher JM, Heermann T, Woolfson DN, Schwille P (2021) De novo design of a reversible phosphorylation-dependent switch for membrane targeting. Nat Commun 12(1): 1472.
Harrington L, Alexander LT, Knapp S, Bayley H (2021) Nanopore enzymology to study protein kinases and their inhibition by small molecules. Nanopore Technology: Methods and Protocols (Springer) 95.
Heermann T, Franquelim HG, Glock P, Harrington L, Schwille P (2020) Probing biomolecular interactions by a pattern-forming peptide-conjugate sensor. Bioconjug Chem 32(1): 172.