David Al-Khalili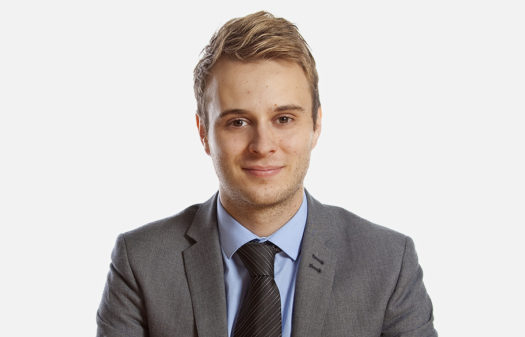 I joined D Young & Co's patent team in 2014 after completing my Master's Degree in Electronic Engineering at the University of Southampton.
My specialist areas of work include electronics, telecommunications, mechanical systems, image and signal processing, medical devices and audio/video standards. I have extensive experience of drafting and prosecuting patent applications in these technical fields for a range of clients located in the UK, Europe and worldwide.
I particularly enjoy representing clients before the European Patent Office (EPO) and United Kingdom Patent Office (UKIPO) in oral proceedings and oppositions, and am keenly interested in other contentious matters such as acting as an independent reviewer of standards essential patents.
I was previously a member of the Chartered Institute of Patent Attorneys' Informal Committee and value being active in the patent profession.
Qualifications
MEng (Hons) in Electronic Engineering, University of Southampton.
Certificate in Intellectual Property Law, Queen Mary, University of London.
European Patent Attorney 2019.
Chartered Patent Attorney 2021.
Certificate in IP litigation.
Registered representative before the Unified Patent Court (UPC) 2023.
Memberships
Chartered Institute of Patent Attorneys (CIPA).
Member of the CIPA Informals Committee 2015-2018.
European Patent Institute (epi).
Publications
Brejza, M, Wang, T, Zhang, W, Al-Khalili, D, Maunder, R, Al-Hashimi, B, & Hanzo, L, 2016, 'Exponential Golomb and Rice Error Correction codes for generalized near-capacity joint source and channel coding,' IEEE Access, vol 4, 7154-7175.