London's legal rock legends battle it out at Law Rocks 2019
Our most excellent "D Young Ones" band hit the high notes last night at Law Rocks London 2019 competing with other law firm rock bands and raising money to be donated to the British Science Association.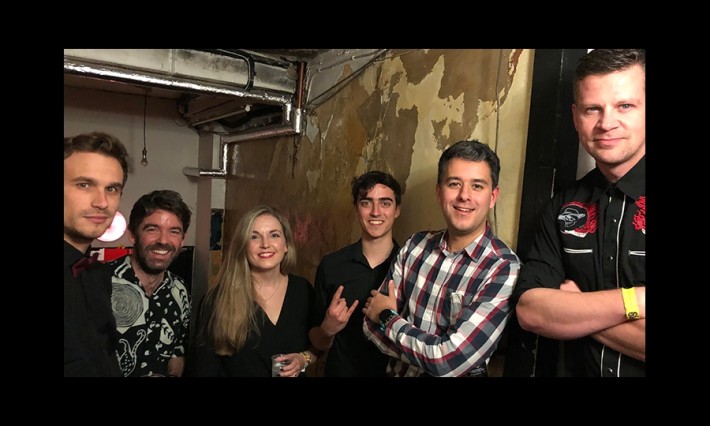 Legal professionals turned rock stars "D Young Ones" (Jake Hayes, Flora Cook, Arun Roy, Hayden Miller and Alexandre Pignier) battled it out for charity against a host of other law firms at the famed 100 club.

Supporting diversity and inclusivity in science
We are pleased that this fantastic night of music has enabled us to donate to and highlight the work of the British Science Association. The British Science Association's mission is to transform the diversity and inclusivity of science, technology, engineering and maths; to reach under-served audiences; and increase the number of people who are actively engaged and involved in science. The British Science Association works across the UK by building partnerships with national and local organisations that match its vision of a world where science is seen as a fundamental part of our culture and society. You can find out more about their work and how to support them here: www.britishscienceassociation.org.
About Law Rocks
Now in its tenth year, Law Rocks is a global undertaking, raising millions worldwide for charities chosen by the competing law firm bands. The competition rules are that the bands must play covers rather than their own material and no two bands can perform the same number on the night.
The mission of Law Rocks is to promote music education for underprivileged youth and raise funds for local nonprofit organisations by combining the power of music and the generosity of the global legal community.

Read more about Law Rocks on their website www.lawrocks.org.