Repackaging and reselling luxury goods
The principal issue in this action was whether the purchaser of a product sold under a trade mark within the European Union was entitled to disassemble the product and sell component parts under the trade mark. In other words, would the trade mark proprietor's rights have been "exhausted" pursuant to section 12 of the Trade Marks Act 1994 (Act) or Article 7 of Directive 2008/95/EC (superseded since 14 January 2019 by Article 15 of Directive (EU) 2015/2436) (Directive).
Background

Nomination ran a successful business selling charm bracelets under the trade mark NOMINATION. One of Nomination's products was a "composable bracelet" which consisted of individual links which could be detached from each other and relinked in any order. The bracelets were comprised of "base links" (each of which bore the NOMINATION trade mark) to which "decorative links" made of precious stones could also be added. Nomination owned several European Union trade mark registrations for NOMINATION, all of which covered (amongst others) "jewellery" under class 14.
JSC, the defendant, sold custom jewellery online and began selling composable charm bracelets (not made by Nomination) under the trading name "Daisy Charm" and a logo that was registered as a UK trade mark for all goods in class 14.
The issues
Issues arose when JSC began purchasing single Nomination base links, as well as Nomination base bracelets (which it disassembled into individual links) from Nomination's German, Italian and UK retailers, and then selling single Nomination base links bundled together with single JSC links. These bundles either consisted of a) two blister packs, one for each of the Nomination and JSC links, or alternatively b) the JSC links were supplied in a blister pack and the Nomination base links were provided in a small plastic bag bearing a label "Manufactured by Nomination Italy Repackaged by JSC Jewellery UK".
As stated above, the principal issue in this case concerned whether Nomination could object to JSC's use of the NOMINATION sign in relation to genuine, individual Nomination base links. Under section 12 of the Act and Article 7 of the Directive, Nomination could not prohibit JSC's use of the NOMINATION sign to sell individual Nomination base links if these had been sold within the European Union under the NOMINATION trade mark by Nomination, or with its consent, unless there were legitimate reasons for Nomination to oppose further dealings in the goods.
Consent
On the question of consent, Nomination claimed that it never consented to the sale of individual Nomination base links other than to customers who expressed the wish to enlarge their Nomination bracelet. However, on the evidence, there had been no contractual restrictions imposed on retailers supplied with Nomination's bracelets preventing the sale of individual base links taken from those bracelets. Moreover, Nomination conceded that even when such sales had been carried out, it had not approached the relevant retailers to complain.
The judge commented that, as a matter of general principle, it was not clear why Nomination should have a sound basis for objecting to the onward sale under the trade mark of links taken from their bracelets unless there are legitimate reasons for doing so. Nomination certainly could not object to their bracelets being disassembled by purchasers, and there would be nothing misleading, of itself, about a purchaser of a Nomination bracelet stating on eBay that a link taken from such a bracelet is a Nomination link. Therefore the judge decided the case not on the basis of consent, but whether there was a legitimate reason for Nomination to object to the further commercialisation of the links by JSC.
Legitimate reason
Nomination argued, and the court agreed, that a legitimate reason did indeed exist. In particular, the court accepted that Nomination sold its products in high quality packaging, whereas JSC marketed the Nomination base links in low quality blister packs or plastic bags.
The court was satisfied that the elegant packaging of Nomination's bracelets conveyed an image of luxury to purchasers and that this increased the reputation of the trade mark. As a result, the receipt of Nomination's products in a small blister pack or polythene bag from JSC was likely to damage that reputation.
In short
This judgment serves as a useful reminder to businesses and trade mark proprietors alike of the issues involved in the repackaging and re-sale of goods and the limitations on the principle of trade mark exhaustion, particularly in the context of luxury goods.
The case also emphasises the importance for trade mark proprietors of policing the manner in which their trade mark(s) are used by official distributors.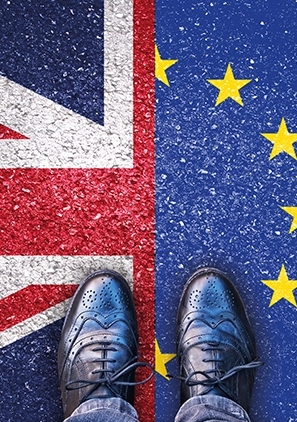 Webinar: IP after Brexit UK & EU trade mark and design practice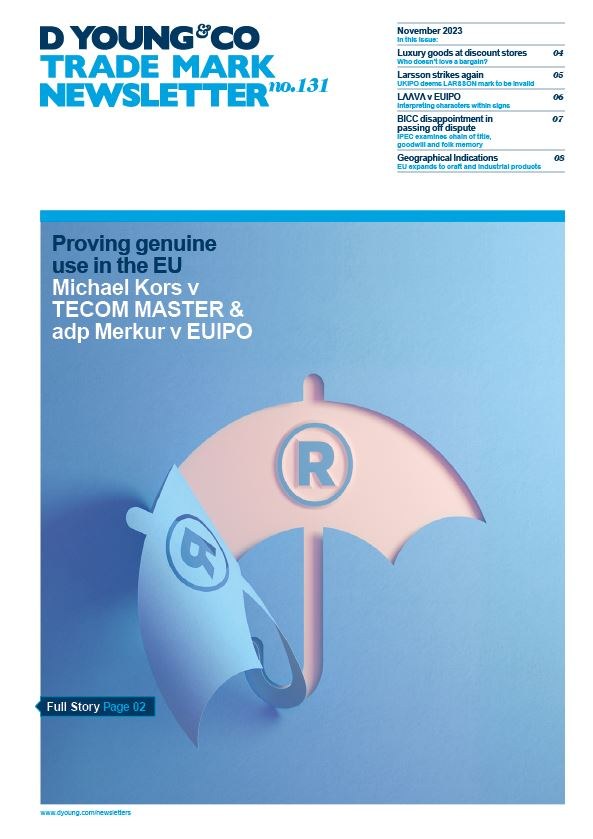 TM newsletter Read the latest edition