Design Invalidity: Gardeco Limited v La Hacienda
Gardeco Limited obtained a Registered Design in the UK for "a conical steel chimenea with stainless steel rim around the mouth" .​La Hacienda Limited sought to invalidate this Registered Design under section 1B(1) of the Registered Designs Act 1949, which relates to the requirement that designs must be new and have individual character, in comparison to others that have been made available to the public. The invalidation action was based on its earlier Registered Design​.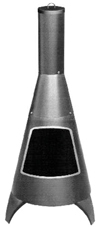 Figure 1: Gardeco Limited UK Registered Design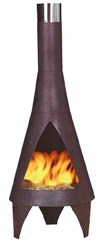 Figure 2: La Hacienda Limited earlier Registered DesignIn its statement of case Hacienda submitted that:

there was not "clear-blue water" between the designs;
that the difference in the mouths of the two designs was not sufficient to provide individual character;
that none of the features of the designs are dictated by function (so there is no limitation on design freedom); and
that both products are chimeneas and thus the similarity is greater.
Gardeco denied the claims and highlighted the differences between the opening mouth shape, the difference in the top piece, the different arrangement of the feet and the sleek, modern look of its design compared to the gothic, traditional look of Hacienda's prior right.
In assessing novelty, the Registrar agreed that it was necessary to consider the similarities and differences between the two designs but stressed that the crux of the matter still amounted to one of overall impression. He acknowledged that the outline shape of each design was very similar but cautioned that many chimeneas have a similar structure, and consequently similar outline, because they have common features borne of function including having feet, a wide bottom section in which the fire burns and a narrower top section to draw the smoke away. Despite this he accepted that it was possible to make chimeneas in a wide variety of shapes. He felt that there was a strong similarity between the feet of the respective designs but that the shape of the mouth was significantly different, as were the design characteristics of the lids. He considered that the four aspects of the design which the informed user would appreciate as contributing to the overall impression of the designs were the outline shape, feet, mouth and lid and on those aspects there were clearly some similarities and some differences.
However, despite the similarities identified, the Registrar came to the conclusion that the differences were sufficient to create a different overall impression between them and, consequently, Gardeco's design was novel. The request for invalidation therefore failed.
Useful links
Consolidated edition of the 1949 Registered Designs Act (pdf)