IAM Patent 1000 2021: top tier for UK patent prosecution and EPO work
D Young & Co is highlighted as a top tier UK and European patent prosecution firm that "meets and exceeds the needs" of our clients in the IAM Patent 1000 2021 survey.
IAM notes that "when identifying the leading firms, factors such as depth of knowledge, market presence and the level of work on which they are typically instructed were all taken into account, as well as positive peer and client feedback."
We are delighted with this fantastic feedback and are grateful to our clients and contacts around the IP world for their positive contribution to the research process.
IAM Patent 1000 writes
D Young & Co's 50-strong team of patent attorneys and solicitors meets and exceeds the needs of a slew of household-name clients: Boehringer Ingelheim Animal Health USA and Sony have lately looked to it for filing strategies; while Teva Pharmaceuticals and Nestlé are among those it is representing in EPO oppositions.
Leading on the Boehringer Ingelheim matter are Garreth Duncan and Zöe Clyde-Watson. Duncan has broad horizons, having previously worked in Pfizer's European and US patent departments, and a knack for obtaining SPCs. Organic chemistry PhD Clyde-Watson "provides reliable advice and strategy, is very knowledgeable on EPO patent law and practice, and produces work product of a quality rarely seen".
Other pharmaceutical mavens at the firm include Tamara Milton, Charles Harding and Neil Nachshen. The "proactive" Milton has "in-depth knowledge of worldwide patent prosecution, which she communicates effectively"; while oppositions ace Harding "is always on top of developments and his ideas for patent strategy are always creative". "Excellent EPO advocate" Nachshen is assisting Teva and has also supported a host of pharmaceutical companies both in private practice and in-house during his 20-year career.
Likewise acclaimed in the life sciences is Simon O'Brien, who blends "comprehensive knowledge of scientific matters" with "the ability to mesh patent prosecution strategy with technological developments". His technical specialism in pharmaceutical chemistry is shared by Kit Wong, who holds a PhD in the subject: "Kit provides highly timely support, with deep technical insight and a clever eye for the nuances of European patent prosecution. She is among the best of the best."
Also with a PhD – this time in organic chemistry – is patent attorney litigator and EPO oppositions sharpshooter Kirk Gallagher, a skilled coordinator of contentious proceedings across Europe and the United States. Fellow patent attorney litigator Anthony Albutt heads up the mechanical group and is handling the set of Nestlé oppositions.
Playing point for Sony is "solid and reliable" electronics expert Jonathan Jackson, who previously worked in the multinational's IP department. With a background in electronics and a PhD in high-energy physics, Nicholas Malden is a valued adviser to companies across Europe, the United States and the Far East in fields such as processor design and computer-implemented technologies.

IAM Patent 1000 2021
View the full results for the IAM Patent 100 2021 survey.
Read more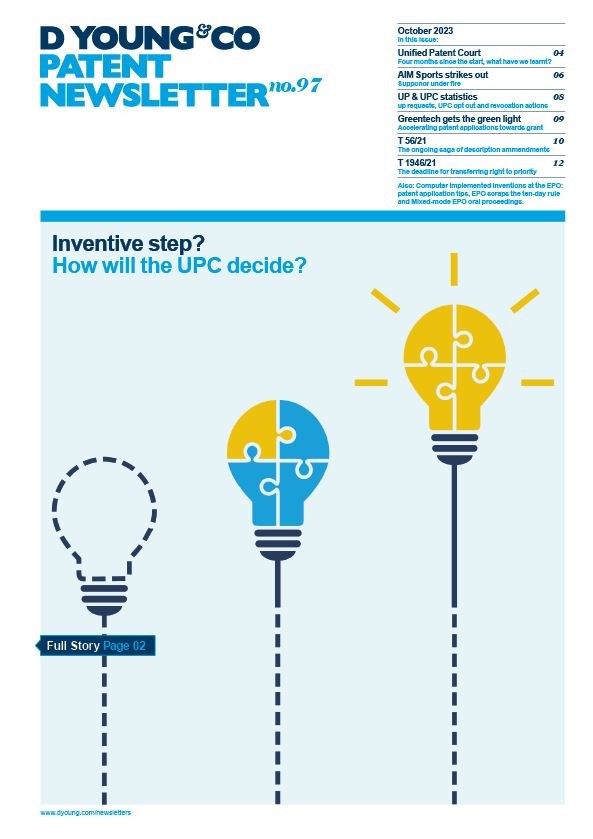 Patent-Newsletter Neueste Ausgabe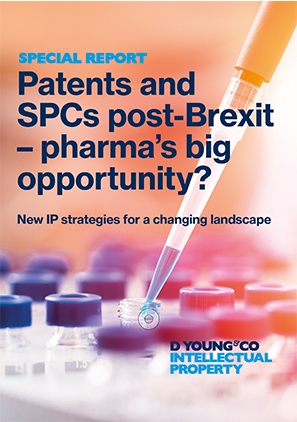 Special Report Patents and SPCs post-Brexit - pharma's big opportunity?