---
Associate, Patent Attorney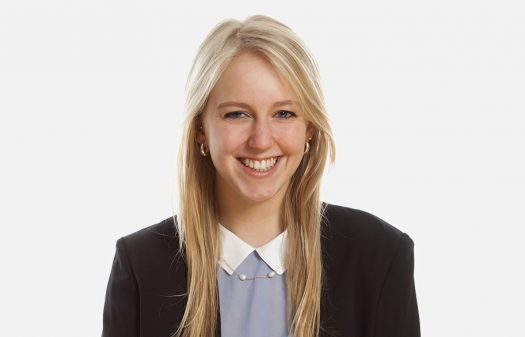 After finishing my Master's degree, I was keen to stay involved in science but found the work I was doing in a laboratory unrewarding and so decided against doing a PhD. I really wanted a career which would both challenge and intellectually stimulate me.
I have found that a career as a patent attorney offers the unique opportunity to put your scientific and technical knowledge into practice in a legal and highly commercial context.
I joined D Young & Co in January 2014. From day one, I was exposed to real cases and given substantive work to get stuck into. My day to day work is very varied and can include any number of different tasks, from drafting a new patent application to opposing a competitor's patent on behalf of a client. The bulk of my work is concerned with responding to arguments from an examiner as to why they believe an invention isn't patentable. This is challenging but rewarding work as it requires an in-depth understanding of the technology involved, and the ability to formulate complex legal arguments and communicate them clearly and persuasively in writing.
I have been exposed to a very broad range of different technologies from the beginning, from cosmetics and pharmaceuticals to industrial chemistry and medical devices.
Part of the job that I particularly enjoy is visiting clients to speak to them face to face about their new inventions. During the course of my training, I have been lucky enough to attend a number of client meetings, where I have had the opportunity to see the new invention in process.
The route to qualification in the UK and Europe takes about four years, and the exams are notoriously difficult to pass. However, the training at D Young & Co provides excellent on-the-job mentoring from one or several partners for whom you work directly. In addition, an excellent schedule of in-house tutorials is offered, alongside external courses such as the Certificate in IP Law at Queen Mary University.
There is a fantastic work-life balance at D Young & Co, and many social occasions are organised throughout the year, including sporting events and the well-renowned Christmas party.

---
Technical Assistant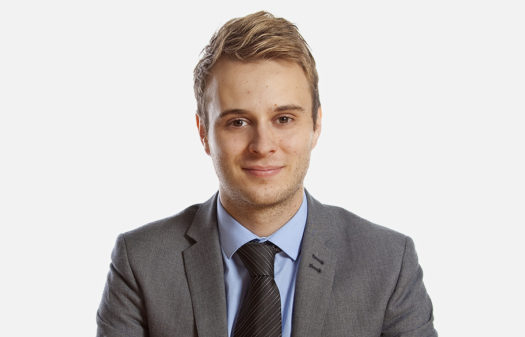 Upon first hearing of a career as a patent attorney, I thought it sounded fascinating; being able to marry disciplines of science and technology with law, communication and business, as well as other areas.
I was able to get an interview at a few firms, including D Young & Co, through a specialist IP recruitment agency. Having lived in Southampton at university for four years, the location was appealing, though it wasn't until my assessment morning, where I met several partners and experienced their enthusiasm and warmth, that I knew it was my favoured destination. I was fortunate enough that I was offered a job shortly afterwards, and haven't looked back since!
My favourite part of working at D Young & Co is undoubtedly the people I work with, although the variance of the job, the relatively low stress levels, the interesting technologies and the broad range of clients (I could go on…) all score highly for me.
A typical working day will often be filled with the prosecution of one or more patent applications in the UK or Europe, and often I'll have meetings with clients to give general advice, updates on their cases, and handle requests for drafting new patent applications.
Aside from the day job, I've been getting involved with the 'CIPA Informals', sitting on the committee as a representative for the South Coast and then treasurer and getting to know a number of my contemporaries around the country, which I love.
In terms of skills, particularly useful are those relating to written and verbal communication, which are vital for a good attorney, but general team working skills and analytical problem-solving abilities always prove important. In the next two to three years, I will (hopefully!) be a qualified attorney, and progressing upward in my career. I feel very settled both in my work and home life here at D Young & Co.
My biggest challenges have been exam related – when trainees say these are hard, they are right! However, the support here for training is brilliant, both in terms of in-house tutorials and advice, and generosity in paying and allowing time for trainees to attend external courses.
Overall, D Young & Co is a great place to work – especially if you value the people you work with as much as the work itself. I'd certainly advise any prospective attorneys to consider D Young & Co!
---
Senior Associate, Patent Attorney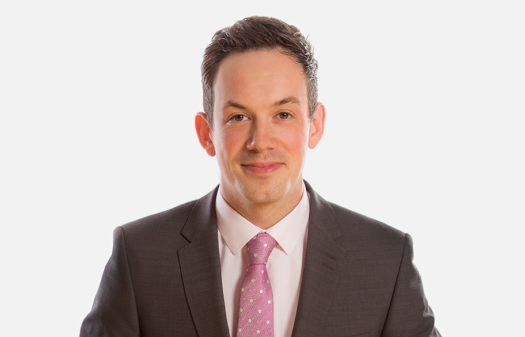 During my PhD I was part of a team developing and evaluating new molecules with potential anti-cancer properties. At this time I became exposed to and interested in the world of intellectual property.
The recruitment process to become a patent attorney was rigorous, but I came away from my interview at D Young & Co with a sense that I could feel at home there – the people were friendly but professional, the atmosphere was business-focussed but down-to-earth.
From the outset working at D Young & Co, I was exposed to a fascinating breadth of technology – I had soon dealt with everything from a high-heeled shoe to high-throughput DNA sequencing.
However, the majority of cases I see daily are in the fields of biochemistry, biotechnology and pharmaceuticals, which gives me great satisfaction that I am putting the skills I learnt during my degree to valuable use.
I was given a lot of responsibility at an early stage, which helped to quickly immerse me in all the relevant aspects of the job and the law, including patent drafting, prosecution and opposition.
I particularly enjoy contentious work, and have represented clients at opposition proceedings before the European Patent Office in Munich and The Hague.
There are regular social events for the whole office, including barbecues, charity runs and our infamous Christmas party. If you're looking for a job that's intellectually demanding in an environment that's supportive and sociable, then a career as patent attorney at D Young & Co may well be for you.
---
Patent Attorney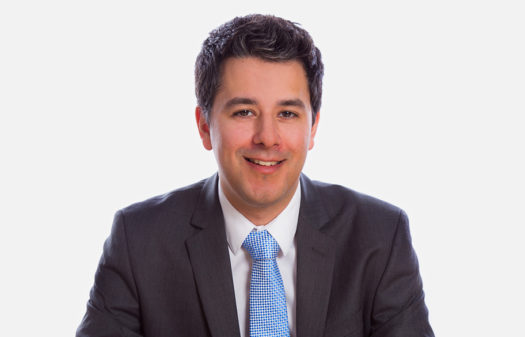 I joined D Young & Co in September 2011 after graduating from university and completing a summer internship with the firm.
From day one, I was involved with working on real patent cases for real clients.
I quickly realised that being a patent attorney is a great way to stay in touch with the latest technology without having to be in a research and development role (which I had decided wasn't for me).
I was very pleased to be offered a permanent job as a technical assistant / trainee patent attorney with D Young & Co when my internship came to its end, and have been here ever since.

Over the time I have been here, I have been involved in drafting and prosecuting patent applications for lots of different clients (ranging from individual inventors and SMEs all the way up to multinational companies). I am lucky to have had lots of direct contact with clients (including undertaking a secondment in the in-house patents department of one our clients), and very much enjoy meeting with clients to discuss new inventions. I have also travelled to the European Patent Office in Munich and The Hague on several occasions to help represent clients before the European Patent Office (EPO). I have experience in representing clients before the Examining Division, Opposition Division and Board of Appeal at the EPO.
The job can be stressful at times (patent attorneys all have to work to strict deadlines), but although I am expected to work hard, the office environment is very friendly and supportive. There are also great opportunities for progression within the firm as I complete my training and pass my exams.
Much of my training has been on-the-job under the guidance of several partners and other more senior members of the firm. Furthermore, I have received more formal training in the form of a structured program involving professional courses and exams. For example, during my time at D Young & Co, I have completed the Intellectual Property Law Certificate at Queen Mary, University of London, have attended courses for and passed the EQE qualifying exams and am currently working towards passing the UK exams. The exams and training courses have provided a great opportunity to learn about the nuances of patent law and to meet other trainees in the profession.
I very much enjoy my job as a technical assistant at D Young & Co. I find the day-to-day work interesting and rewarding and find the environment I work in very friendly and supportive.
---
Patent Attorney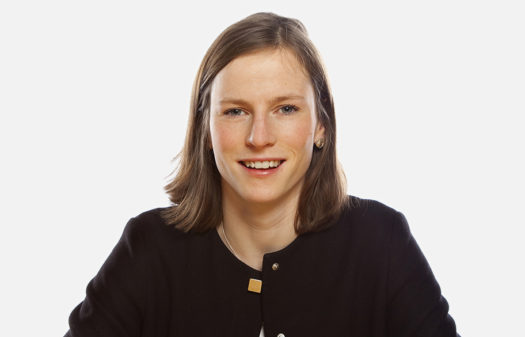 I graduated in June 2015 from Durham University with an undergraduate masters degree in mechanical engineering.
Having undertaken a couple of engineering internships during my studies, I knew that I wanted to do something which used the technical skills I had acquired at university but not necessarily work in a purely engineering firm.
Although I knew of the existence of patents and their importance through my studies and internships, I hadn't really considered a career as a patent attorney until I spoke to a friend from Durham who was a trainee. She was the first of my friends who I had spoken to who seemed to really love the work they were doing.
Having explored the career further, I decided it was perfect for me. It allowed me use my technical knowledge whilst considering the broader impact of inventions and their commercial value to clients.
I started work at D Young & Co in September 2015 and can honestly say I've never regretted choosing this career path. D Young & Co is a great place to train due to the support given to you both by the partners for whom you work, and by the firm as a whole in providing access to in-house tutorials and external courses to help in your route to qualification. I share an office with a recently qualified patent attorney who is always happy to help me if I need it.
I am in the electronics, engineering & IT team and given my degree subject I mainly work on patent applications for mechanical inventions. This sees me cover a broad range of technologies from sewing machines to driverless cars! This means I am always learning something new and no two days are the same.
Most of my time centres on the prosecution stage of the patent application process. This involves responding to communications from both the European and UK patent offices requiring me to analyse applications and prior art documents and formulate arguments as to why the applications should be allowable.
A work-life balance is considered very important at D Young & Co with regular social events and the well known Christmas party. If you are looking for an interesting, varied and intellectually stimulating job in a supportive and friendly firm, I couldn't recommend a career as a patent attorney at D Young & Co more.
---
Technical Assistant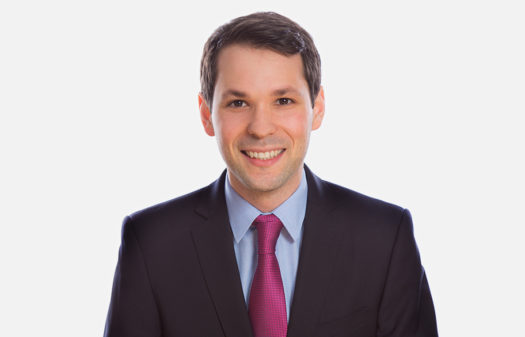 I began applying to firms by responding to advertised positions and sending speculative applications. I was invited to interviews at a few firms which each had very different interview processes. D Young & Co had a single interview day meaning the application process moved quite quickly. Shortly after the interview day I received and happily accepted the offer to work and train at D Young & Co.
From day one I have been given responsibility and work-variety, which has been one of the best things about working here. I have been exposed to very different types of technology from car air bags to vaccines for animals! As a result I am always learning something new, whether it is related to science/technology, law or business.
The core of my work centres on the prosecution stage of the patent application process; responding to communications from the European Patent Office. I am regularly involved with client calls and have had the opportunity to visit clients abroad. I am also lucky enough to be regularly involved in working on opposition cases which is not always common so early on in the profession.
D Young & Co provides excellent support for training and development. As you will know, there are a number of exams to pass on the way to fully qualifying as a patent attorney and this can be daunting. D Young & Co pays for training and exams and also offers time-off for study leave.
Outside of also providing access to in-house tutorials and external courses, there is a very open and supportive environment within the firm. Whether it is interacting with other trainees also going through the same process or qualified attorneys and partners, there is always help on offer.
I have found training as a patent attorney involves a steep learning curve. At D Young & Co there is a friendly environment that is supportive with work and also recognises the importance of a good work/life balance. There are regular social events that allow you to get to know everyone within the firm.
If you are looking for a career with variety that mixes law, science/technology and business then I highly recommend a career as a patent attorney. It is an intellectually stimulating job and it feels very rewarding to help clients achieve their goals and protect their inventions.
If this sounds exciting to you, then I strongly recommend applying to D Young & Co.