IP Inclusive
D Young & Co was one of the original charter signatories for IP Inclusive, an initiative devoted to promoting equality, diversity and inclusivity throughout the IP profession. As a firm we promote IP inclusive events and initiatives to raise awareness of diversity and inclusion across our firm and within the IP profession.
Having attended the launch of IP Ability at the end of 2019 we are delighted that in 2020 Technical Assistant Michael Reynolds became a member of the IP Ability Committee. IP Ability is a part of the IP Inclusive community focussing on supporting those with all types of disabilities and their carers and allies. IP Ability intends to provide support for those already working within the IP professions, in all roles and at all stages of their careers; encourage and assist stakeholders in making the IP professions accessible, inclusive and welcoming for disabled people and those in care-giving roles; and raise awareness and understanding of disability within the IP professions. Michael spoke at the CIPA Congress in September 2020 to highlight why this initiative to make the IP profession accessible is so important.
We regularly attend Women in IP events such as webinars, seminars and coffee dates. In February 2020 we attended the Women in IP event: "Be yourself, everyone else is taken": partner Rachel Bateman summarised the evening's discussion.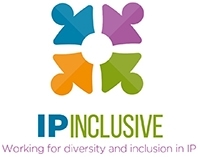 British Science Association
We are supporters of the British Science Association which works with the UK government on a cross party political scheme to improve the inclusivity of STEM in UK schools and universities. This is a long term project that we hope will see increased diversity within the patent profession in the coming years.
STEM Awareness Activities
We are also involved in various events to promote diversity in science such as "Celebrating Women in Chemistry", an event at which Dr Zöe Clyde-Watson spoke at in 2019 to coincide with the UN International Day of Women and Girls in Science.
In2Science
We are supporting In2Science by sponsoring five young people from low income and disadvantaged backgrounds to give them an opportunity to gain practical insight into the STEM sector and encourage them to apply to university.
Each year In2scienceUK receives over 2,000 student applications and gives nearly 500 students the opportunity to take part in life-changing STEM placement opportunities, working alongside researchers and industry professionals to get hands-on STEM experience. Our five students will also be given some insights into a career as a patent attorney. To date, 75% of participants have progressed onto STEM degrees.
Careers in Ideas
We have donated funds to the Careers In Ideas programme which aims to promote diversity and inclusion in the IP profession within schools, colleges and universities to provide greater access to information and opportunities.