Charles Harding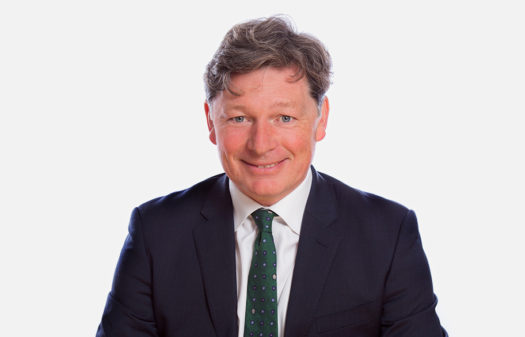 I've been a partner at D Young & Co since 1995. Most of my practice concerns life sciences such as biotechnology, immunology and biochemistry. After more than 35 years in the sector, I'm still passionate about working with innovative clients who are breaking new ground and making a genuine difference.
Before I joined the firm, I worked as a patent and trade mark attorney in the chemical and biotechnological industry with Rohm & Haas Company. This followed invaluable working experience in the life science arena gained at Amersham International, Hammersmith Hospital and the Gray Cancer Institute. Since then, I've frequently chaired and lectured at numerous international conferences and conventions on issues concerning patents in the life sciences. Since the early 1990s I've been giving lectures at Queen Mary, University of London, to candidates wishing to become European patent attorneys.

I represent blue chip companies, SMEs and academic organisations before the UKIPO and the EPO on diverse life sciences patent matters. My portfolio covers technologies ranging from molecular biology, immunology, biotechnology, virology, veterinary science and food science, through to protein chemistry, chemistry, pharmacology, pharmaceuticals and devices. I have an extensive practice in EPO oppositions and appeals, and offer over 25 years' advocacy experience including representation before the EPO Enlarged Board of Appeal. I've been involved in litigation (including at first instance and appellate level) in the UK, France, Germany, USA, South Africa and Japan. I have also attended interviews at the US Patent Office.

In January 2021, I became an Honorary Professor of the Centre for Commercial Studies of Queen Mary University of London.
Qualifikationen
BSc Double Hons Chemistry and Biochemistry, Imperial College London.
PhD in Medical Research (MRI contrast agents), University of London.
Certificate in Intellectual Property Law, Queen Mary College, University of London.
European Patent Attorney.
Chartered Patent Attorney.
Mitgliedschaften
Chartered Institute of Patent Attorneys (CIPA).
European Patent Institute (epi).
Royal Society of Chemistry (RSC).
Publications
European Patent Office's Eposium 1992 Genetic Engineering – The New Challenge; Special Recognition Award "Of rodents and elephants (a week in the life of the European patent in the name of A. Shrew Co.)".
Bligh SW, Harding CT, Sadler PJ, Bulman RA, Bydder GM, Pennock JM, Kelly JD, Latham IA, Marriott JA. "Use of paramagnetic chelated metal derivatives of polysaccharides and spin-labelled polysaccharides as contrast agents in magnetic resonance imaging." Magn Reson Med. 1991 Feb;17(2):516-32.
Named inventor on the following patents: EP patent No. 0210043, EP patent No. 0236411, EP patent No. 0183760, US patent No. 4880007, US patent No. 5250672 and US patent No. 5401491.
CIPA article on exhaustion of rights.
"Patentable Inventions" World IP Review 2008.
Former contributor to the CIPA Guide to the Patents Act.
Runner-up Daily Telegraph Young Science Writer of the Year Award.