Rhys Pryce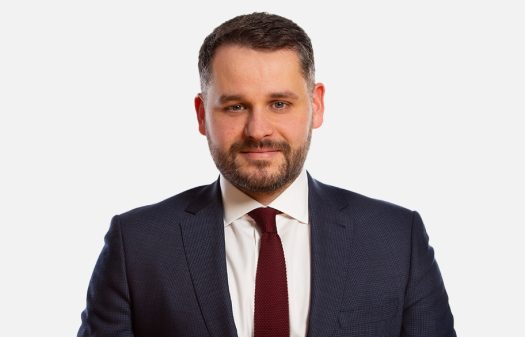 I have a technical background in structural biology, biochemistry, and molecular biology; and a particular interest in virology, immunology, and protein engineering. I joined the biotechnology patents team at D Young & Co in 2020, having conducted DPhil and postdoctoral research in structural and molecular virology.
Since joining D Young & Co I have assisted with various aspects of patent prosecution and opposition, both in the UK and overseas. My work encompasses a variety of exciting and cutting edge technologies, principally within the life sciences.

Prior to joining D Young & Co I completed an undergraduate biochemistry degree, during which I undertook a year-long research placement at Monash University, Melbourne, investigating the molecular basis of lipid antigen recognition by T cells. I subsequently undertook DPhil and postdoctoral research within the Division of Structural Biology (STRUBI) at the University of Oxford, where I studied the interactions between emerging viruses and host factors, such as entry receptors and antibodies.
Qualifications
BSc (Hons) Biochemistry with professional placement, University of Bath, 2014.
Bill Whish Prize, University of Bath, best overall biochemistry degree performance.
Robert Eisenthal Prize, University of Bath, best placement performance.
DPhil Cellular Structural Biology, New College, University of Oxford, 2018.
Certificate in Intellectual Property Law, Queen Mary, University of London.
Memberships
Student member of the Chartered Institute of Patent Attorneys (CIPA).
Student member of the European Patent Institute (epi).
Publications
Moreno, H., Rastrojo, A., Pryce, R., et al., 2020. A novel circulating tamiami mammarenavirus shows potential for zoonotic spillover. PLOS Neglected Tropical Diseases 14(12): e0009004. https://doi.org/10.1371/journal.pntd.0009004
Avanzato, V., A., Matson, M., J., Seifert, S., N., Pryce, R., et al., 2020. Case Study: Prolonged Infectious SARS-CoV-2 Shedding from an Asymptomatic Immunocompromised Individual with Cancer. Cell, Volume 183, Issue 7, 1901 – 1912.e9
Pryce, R., et al. 2020. A key region of molecular specificity orchestrates unique ephrin-B1 utilization by Cedar virus. Life Sci Alliance. DOI: 10.26508/lsa.201900578
Avanzato, V. A., Oguntuyo, K.Y., Escalera-Zamudio, M., Gutierrez, B., Golden, M., Pond, S. L. K., Pryce, R., et al. 2019. A structural basis for antibody-mediated neutralisation of Nipah virus reveals a site of vulnerability at the fusion glycoprotein apex. Proc. Natl. Acad. Sci. U.S.A. 116, 25057-25067.
Pryce, R., et al. 2018. Structure-based classification defines the discrete conformational classes adopted by the arenaviral GP1. J Virol. DOI: 10.1128/JVI.01048-18.
Lu, J., Raghwani, J., Pryce, R., et al. 2018. Molecular Evolution, Diversity, and Adaptation of Influenza A (H7N9) Viruses in China. Emerg Infect Dis, 24, 1795-1805.
Chennamadhavuni, D., Saavedra-Avila, N. A., Carreno, L. J., Guberman-Pfeffer, M. J., Arora, P., Yongqing, T., Pryce, R., et al. 2018. Dual Modifications of alpha-Galactosylceramide Synergize to Promote Activation of Human Invariant Natural Killer T cells and Stimulate Anti-tumor Immunity. Cell Chem Biol, 25, 925.
Li, S., Sun, Z., Pryce, R., et al. 2016. Acidic pH-Induced Conformations and LAMP1 Binding of the Lassa Virus Glycoprotein Spike. PLoS Pathog, 12, e1005418.