Khalil Davis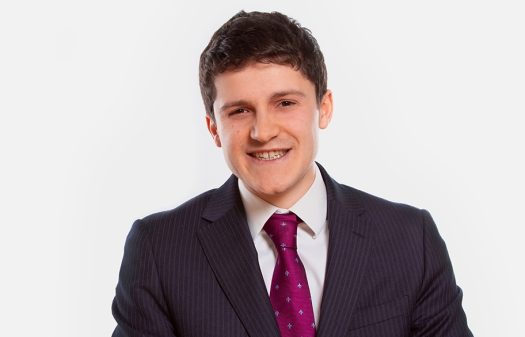 I joined D Young & Co in 2019, and have a strong technical background in chemistry and biotechnology. I enjoy working at the boundary between science and patent law, where I can apply my academic scientific knowledge to a variety of technical fields including industrial chemistry, pharmaceuticals, and biotechnology.
Since joining the firm, I have gained experience in patent prosecution, drafting, and contentious work for a wide variety of clients from multinational companies to academic institutions and start-ups.
Prior to joining D Young & Co, I studied chemistry at undergraduate level before completing a PhD in the field of chemical biology at the Francis Crick Institute and Imperial College London. My doctoral research concerned the study of how an important class of enzymes, protein kinases, propagate signals within living cells, for example to regulate cellular activity. Mutations in protein kinases can cause unregulated growth of cells which may lead to the development of cancer. My research was particularly focussed on the development of novel biochemical tools to better understand the signal transduction process with the aim of identifying new drug targets for cancer treatment.

Qualifications
MChem Chemistry, Merton College, University of Oxford, 2014.
PhD Chemical Biology, The Francis Crick Institute and Imperial College London, 2019.
Certificate in Intellectual Property Law, Queen Mary, University of London, 2020.
Chartered Patent Attorney 2022.
European Patent Attorney 2022.
Registered representative before the Unified Patent Court (UPC) 2023.
Certificate in IP litigation.
Memberships
Chartered Institute of Patent Attorneys (CIPA).
Publications
Martini, S., Davis, K. et al. A genetically-encoded crosslinker screen identifies SERBP1 as a PKCε substrate influencing translation and cell division. Nat Commun 12, 6934 (2021).
Lisa Watson, Tanya N. Soliman, Khalil Davis, et al.; Co-ordinated control of the Aurora B abscission checkpoint by PKCε complex assembly, midbody recruitment and retention. Biochem J 25 June 2021; 478 (12): 2247–2263.
Peter J. Parker, Nicola Lockwood, Khalil Davis, et al., A cancer-associated, genome protective programme engaging PKCε, Advances in Biological Regulation, Volume 78, 2020, 100759, ISSN 2212-4926.