Gabriele Engels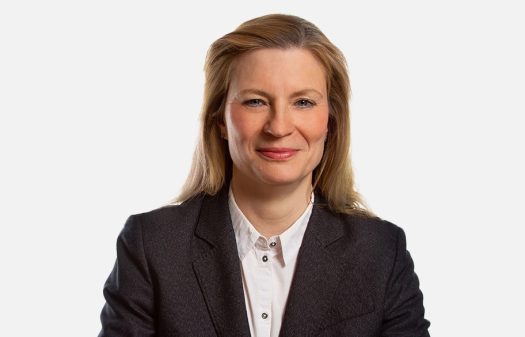 I enjoy helping clients navigate the whole life cycle of IP, from developing their brands and marketing strategies, to enforcement and defence of their rights in and out of court. What I value most about my work is the variety and diversity. I appreciate advising clients develop a brand and protection strategy across jurisdictions.
I am a recognised IP specialist lawyer with over fifteen years of experience advising clients in the consumer and luxury goods, retail, food and beverage, and media and entertainment sectors, on the strategic orientation, enforcement and defence of their brands and rights. I have significant experience in national and multi-jurisdictional matters and disputes in a diverse range of industries.
I specialise in contentious and non-contentious IP, including trade marks, designs, copyright, advertising and marketing, internet and digital law, and am a recognised expert in the field of brand strategy. I have extensive experience in internet-related issues, in particular domain disputes and use of digital content, as well as managing worldwide IP portfolios, including anti-counterfeiting advice and enforcement.
I also advise clients on the structuring of contracts, licensing, and other IP related agreements as well as advising with respect to esports, games and gaming. I have considerable experience of due diligence work regarding different intellectual property rights.
I handle proceedings before the European Union Intellectual Property Office (EUIPO), the European Courts in Luxembourg (General Court and Court of Justice of the EU), the German Civil courts, the German Patent Court and the DPMA (German Patent and Trade Mark Office).
Prior to joining D Young & Co in May 2023, I worked in the IP and commercial department of a global law firm, a renowned IP law boutique and a big German law firm in Cologne. During this time, I also gained comprehensive experience and insight working as an in-house lawyer on three secondments at a top DAX-30-retail company (consumer goods), a manufacturer of automotive OEM coatings and one of the top five largest global companies.
I have written numerous publications for legal journals, am a regular contributor to GRUR-Prax, and am often a guest speaker at universities, seminars and conferences such as CITMA. I also work on various projects for GRUR and MARQUES (currently as Chair of the Cyberspace Team, including contributing to its a podcast on trade marks and AI).
My mother tongue is German, and I am fluent in English.
Awards
JUVE Handbook 2022/2023: recommended for trade mark and design law as well as unfair competition law.
Legal 500 Germany 2023: recommended for intellectual property: trade marks.
Handelsblatt in cooperation with Best Lawyers® in Germany 2024: recognised for intellectual property law.
Qualifications
Erste Juristische Staatsprüfung 2002.
University of Exeter/TU Dresden, Master of Laws, LLM IP Law 2004.
Zweite Juristische Staatsprüfung (Bar exam equivalent) 2008.
Admission to the Cologne Bar as Rechtsanwältin 2008.
Certified Specialist in Intellectual Property Law (Cologne Bar) 2014.
Memberships
MARQUES Association – Chair of Cyberspace Team.
International Trademark Association (INTA).
German Association for the Protection of Intellectual Property (GRUR).
German Lawyers Association (DAV).
German-Irish Law and Business Association.
Publications
Liability for trademark infringement involving artificial intelligence, The Trademark Lawyer, Issue 5, 2022, pages 18-22.
Kraftwerk's "Metall auf Metall": A 20-year journey over two sampled seconds, EntLR, Issue 7, 2020, pages 245-247.
German Supreme Court's Ruling in Cordoba II – Copyright Infringement by separate posting of piece of work, EntLR, Issue 8, 2019, pages 276-278.
Sweets, cars and bottles – three-dimensional trademarks, Journal of Intellectual Property Law & Practice, Volume 12, Issue 9, September 2017, pages 797-807 (co-author Claire Lehr).
Sustainable brands, eco-labels and the new EU certification mark, Managing IP, January 2017 (co-author Ulrike Grübler).
The local colour of colour marks, Journal of Intellectual Property Law and Practice, Ausgabe 8, August 2016, Seiten 628–639 (co-authors Claire Lehr & Jesse Hofhuis).
Neue Transit-Regelungen im Europäischen Markensystem, GRUR-Prax 3/2016, pages 51-53.
Taking a position, Journal of Intellectual Property Law and Practice, Volume 9, Issue 7, July 2014, pages 607–614 (co-author Claire Lehr).
"Vorrang" von Geschmacksmuster- gegenüber wettbewerblichen Leistungsschutz?, GRUR-Prax, 1/2013, pages 5-10.