Claire Webster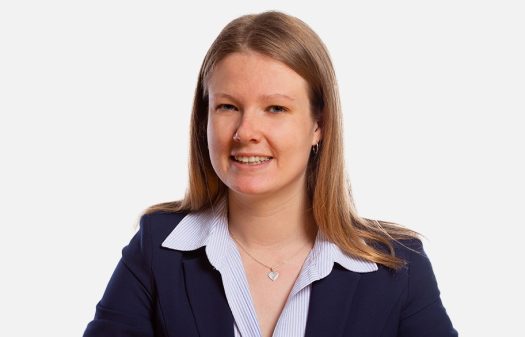 I joined the patent team at D Young & Co in 2021, and have a strong technical background in chemistry, with particular experience in carbohydrate and supramolecular chemistry.
Since joining D Young & Co I have gained experience in various areas of the patent prosecution process. I have enjoyed applying my technical knowledge to a broad range of technologies, including pharmaceuticals, cosmetics, agriculture, and polymer chemistry.

Prior to joining the firm I studied chemistry and biology at undergraduate level, before completing MSc and PhD degrees in chemistry at the University of Bristol. My doctoral research focused on the development of synthetic carbohydrate receptors operating in water. These molecules have the potential to be used a wide range of technologies – for example, in diabetes therapeutics or utilising carbohydrates as a renewable resource.
Qualifications
BSc Natural Sciences (Chemistry and Biology), Durham University, 2016.
MSc Chemistry, University of Bristol, 2018.
PhD Chemistry, University of Bristol, 2022.
Certificate in Intellectual Property Law, Queen Mary, University of London.
Memberships
Student member of the Chartered Institute of Patent Attorneys (CIPA).
Student member of the European Patent Institute (epi).
Publications
Richards, S.-J.; Keenan, T.; Vendeville, J.-B.; Wheatley, D. E.; Chidwick, H.; Budhadev, D.; Council, C. E.; Webster, C. S.; Ledru, H.; Baker, A. N.; Walker, M.; Galan, M. C.; Linclau, B.; Fascione, M. A.; Gibson, M. I. 2021, Introducing affinity and selectivity into galectin-targeting nanoparticles with fluorinated glycan ligands, Chem. Sci. 12, 905-910.
Webster, C. S.; Balduzzi, F.; Davis, A. P. 2023, Tricyclic octaurea "Temples" for the recognition of polar molecules in water, Org. Biomol. Chem., 21, 525-532.