Artificial intelligence and IP: consultation on copyright and patent legislation
The UK Government has launched a consultation on how the copyright and patent system should deal with artificial intelligence (AI) today, 29 October 2021.
The consultation is a follow-up to the wider call for views, as previously reported, and focuses on three areas:
1. Copyright protection for computer-generated works without a human author
Responses to the previous consultation raised questions about the balance in the copyright system between the protection of human works and AI works. AI works are currently protected in the UK for 50 years, but the government is asking whether they should be protected at all and if so, in what manner?
One argument for keeping copyright for AI works is that since copyright for human originating works currently lasts much longer (life plus 70 years), if protection for AI works is lost it may simply result in false attribution to the person running the AI, and actually result in extending the copyright.
2. Licensing or exceptions to copyright for text and data mining, which is often significant in AI use and development
This relates to whether fair use of copyrighted works should clearly extend for example to using them in training (where the AI does not retain a true copy of the work, but may be influenced by it), so that copyright does not act as a barrier to the development of AI itself. Given some of the recent copyright decisions in the world of music, the notion of influence on AI creations has some fascinating implications.
3. Patent protection for AI-devised inventions. Should the UK protect them, and if so, how should they be protected?
Currently (and unlike copyright and registered designs) there is no straightforward means to protect an AI devised invention, as the initial right must start with a person.
In our previous articles on this subject, we have argued that current AIs do not devise inventions but rather act as tools for discovery, with the industrial application of the discovery by the user of the AI being the invention. This approach to automated discovery has solid legal roots and avoids other issues associated with AI-as-inventor, such as whether this also requires including an AI-as-skilled-person for the purposes of inventive step - for potentially all applications - and what that standard might mean.
In the consultation the government has shortlisted policy options for each issue, and provided further questions relating to how these options might be implemented.
Anyone interested in filing a response can send a response form to the government at AIcallforviews@ipo.gov.uk by 07 January 2022.

UK Government AI & IP consultation
View the consultation on the UK Government website:
View consultation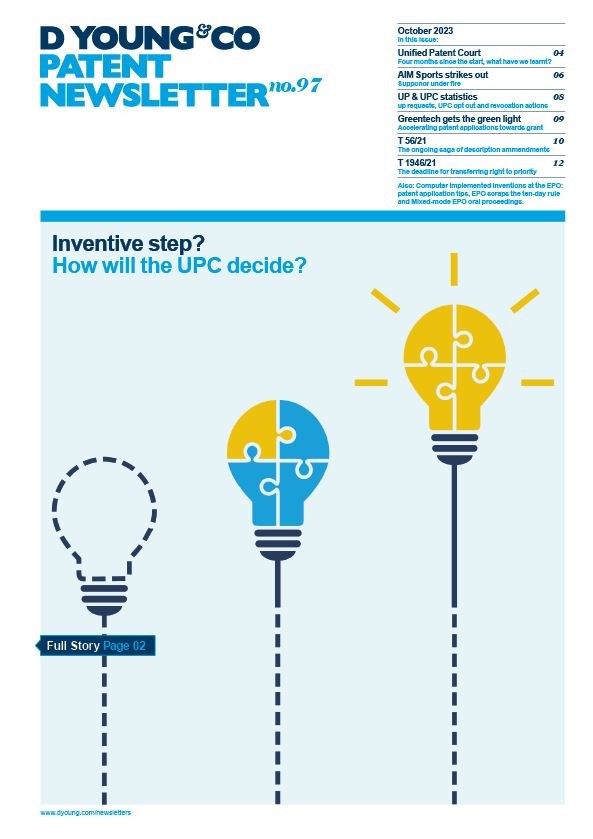 Patent-Newsletter Neueste Ausgabe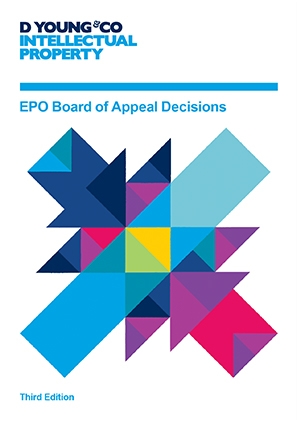 Patent-Buch EPO Board of Appeal Decisions