Welcoming Eva Schewior, new President of the DPMA
Eva Schewior has today, 01 February 2023, succeeded Cornelia Rudloff-Schäffer as President of the German Patent and Trade Mark Office (DPMA). The DPMA was founded over 145 years ago, as the Kaiserliches Patentamt (Imperial Patent Office) in Berlin on 01 July 1877, and is the largest national IP office in Europe, and fifth largest national IP office in the world.
Eva Schewior worked in the Federal Ministry of Justice (BMJ) from 1994-2023 in several positions including delegation to the Permanent Mission to the European Union (EU) in Brussels. In 2004 she was appointed Head of Division for Administrative Matters of the DPMA, the Federal Patent Court and the European Patent Organisation. More recently she was Head of the Civil Law Division. Her duties included aspects of consumer protection as well as European contract law and international legal harmonisation in these areas, and the implementation of the Mortgage Credit Directive, Payment Accounts Directive and Payment Services Directive II into German law.
Eva Schewior succeeds Cornelia Rudloff-Schäffer, President of the DPMA from 2009 to 2023, and notably the first female in this role. Cornelia Rudloff-Schäffer set work-life balance as a strategic goal of the office and the DPMA is, according to Germany's women's magazine Brigitte, repeatedly one of the best employers for women. A renown expert in the field of IP protection and co-author of the standard legal commentary "Schulte, Patentgesetz mit EPÜ" among other titles, Cornelia Rudloff-Schäffer is to be thanked for more than three decades of academic, legislative and administrative work.
The DPMA is a higher federal authority operating within the portfolio of the Federal Ministry of Justice, and has almost 2,800 members of staff at offices in Munich, Jena and Berlin, examining inventions, granting patents, registering trade marks, utility models and designs, administering IP rights, and providing IP information to the public.
DPMA notice of 10 January 2023.
Eva Schewior will become new President of the German Patent and Trade Mark Office.
Read more
DPMA notice of 27 January 2023.
Cornelia Rudloff-Schäffer retires - the end of an era at the DPMA.
Read more
DPMA press release of 30 January 2023
Handover of office at the DPMA: Cornelia Rudloff-Schäffer is succeeded by Eva Schewior
Read more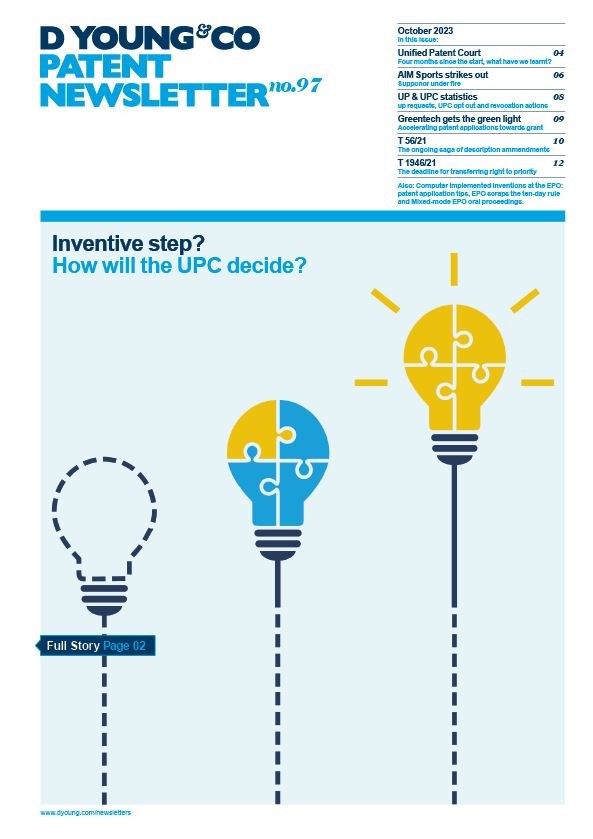 Patent-Newsletter Neueste Ausgabe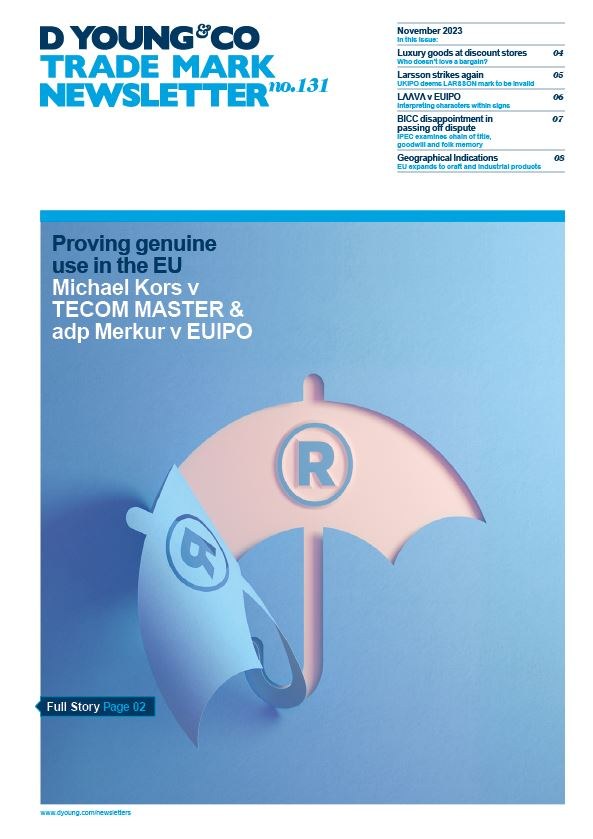 TM-Newsletter Neueste Ausgabe