Samuel Keyes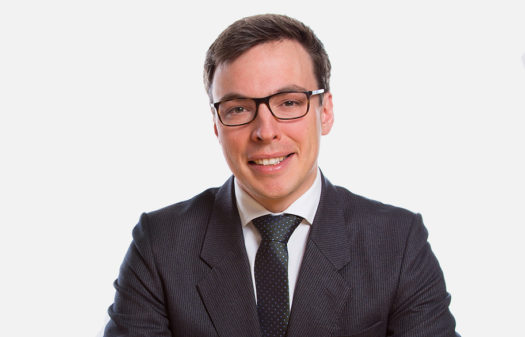 I joined D Young & Co in 2017 having spent a number of years working in academic research and education. As a multidisciplinary scientist with a strong engineering background, I enjoy using my technical expertise every day to assist a diverse range of clients. I have a particular interest in commercial applications of multidisciplinary research.
I am involved in drafting and prosecuting UK, European and foreign patent applications for a wide range of technologies, including mobile telecommunications, medical devices, oil and gas extraction, and image processing. I work with a wide variety of clients, ranging from multinational companies to university spin-outs.
My academic career at the University of Southampton focused on time-resolved 3D imaging of living samples using national X-ray and neutron facilities, including synchrotrons and research reactors. I designed experiments and wrote software to extract features from very large 3D image sequences, facilitating analysis and mathematical modelling of diffusion, flow and mechanical deformation. This multidisciplinary work provided extensive experience in design, device fabrication, rapid prototyping, advanced imaging, programming, and computer vision approaches, as well as undergraduate and postgraduate teaching.
Qualifikationen
MEng in Mechanical Engineering, University of Southampton, 2010.
PhD in Multidisciplinary Bio-engineering, University of Southampton, 2014.
Certificate in Intellectual Property Law, Queen Mary, University of London.
Chartered Patent Attorney 2021.
European Patent Attorney 2021.
Certificate in IP litigation.
Registered representative before the Unified Patent Court (UPC) 2023.
Mitgliedschaften
Chartered Institute of Patent Attorneys (CIPA).
European Patent Institute (epi).
Publications
Keyes SD, Cooper L, Duncan S, et al. (2017), Measurement of micro-scale soil deformation around roots using four-dimensional synchrotron tomography and image correlation, Journal of the Royal Society Interface.
Keyes SD, Zygalakis K, Roose T, (2017), Synchrotron X-ray Computed Tomography of the rhizosphere enables explicit structural modelling of root-hair and soil interactions, Bulletin of Mathematical Biology.
Keyes SD, Daly K, Gostling NJ, Jones DL, et al. (2013), High resolution synchrotron imaging of wheat root hairs growing in soil, and image based modelling of phosphate uptake, New Phytologist.
Keyes SD, Soper N, Gillard F, et al. (2016), Mapping full-field soil deformation around plant roots using in vivo 4D X-ray Computed Tomography and Digital Volume Correlation, Journal of Biomechanics.
Keyes SD, Gostling N, Cheung J, et al. (2017), The application of contrast media for in vivo feature enhancement in X-ray Computed Tomography of soil-grown plant roots, Microscopy and Microanalysis.