Robbie Berryman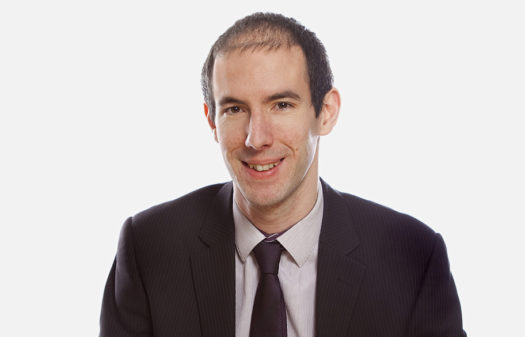 In my job, every day is different. My background is in physics, electronics and computing, so I'm always seeing new innovations and interacting with expert engineers. My client base is diverse, ranging from start-ups and SMEs to universities and tech giants.
I am particularly active in the fields of instruction set architecture, processor micro-architecture and system-on-chip design, being one of the leading attorneys in the D Young & Co team providing patent drafting and prosecution services to Arm, the British company whose processor designs underpin the modern world. I have drafted many of Arm's key architectural patents which protect the instruction set architecture and processor designs used in the vast majority of smartphones on the market today.
I also work on patent applications relating to artificial intelligence (AI) and machine learning (ML), imaging devices, telecommunications, medical devices and 3D printing. I am also part of a number of cross-discipline teams working, in collaboration with attorneys from our biotechnology and chemistry group, on inventions relating to computing and electronics-based solutions to problems in the life sciences field, including techbio innovation.
I've been at D Young & Co for over fifteen years and I appreciate its supportive team environment. Over that time, I've massively expanded my experience and client base. Besides drafting hundreds of complex patent applications, I've also worked as a tutor on external training courses for candidates sitting the legal practice exams.
Qualifikationen
MPhys in Physics, University of York, 2007.
Oliver Heavens prize for physics, University of York.
Goodwin prize for research work on magnetoresistive materials, University of York.
Certificate in Intellectual Property Law, Queen Mary, University of London.
GlaxoSmithKline prize for patents, Queen Mary, University of London.
Chartered Patent Attorney, 2010.
European Patent Attorney, 2011.
Registered representative before the Unified Patent Court, 2023.
Mitgliedschaften
Chartered Institute of Patent Attorneys (CIPA).
European Patent Institute (epi).
Publications
R.T Mennicke, R. Berryman et al, "Detection of an Infrared Magnetorefractive Effect from a Layered Fe/Mgo/Fe Magnetic Tunnel Junction", IEEE Transactions on Magnetics Vol. 44, No. 11 (2008), 2566-2568.