Feng Rao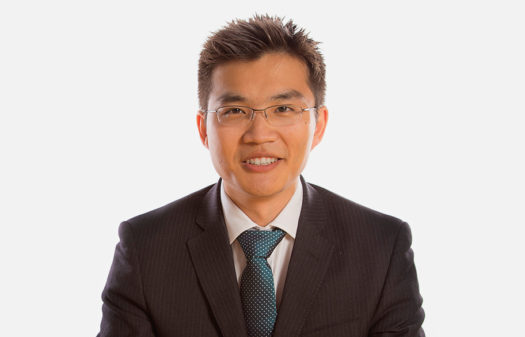 I joined the D Young & Co patent team in 2014 and have particular expertise in the biochemistry field. I find my work rewarding because it applies my scientific understanding within a challenging legal framework.
My work includes the drafting and prosecution of patent applications for a range of technologies including food biotechnology, immunology, enzymology, personalised medicine and protein biochemistry at the European Patent Office (EPO) and other worldwide jurisdictions. I have also been involved with contentious matters, including assisting in several proceedings before the Opposition Division and the Board of Appeals at the EPO.
Prior to joining D Young & Co I completed my PhD at the Department of Biochemistry, University of Cambridge, where my research encompassed the fields of microbiology and structural biology. In particular, my thesis focused on the structure and function of novel bacterial toxin-antitoxin protein-RNA complexes implicated in bacteriophage resistance, through a mechanism complementary to the well known CRISPR system.  
I have presented my work at international conferences and published papers in peer-reviewed journals.
Qualifications
MBiochem Molecular and Cellular Biochemistry, Trinity College, University of Oxford (Titely Exhibition for 3rd year examination performance).
PhD Biochemistry, Trinity Hall, University of Cambridge.
Certificate in Intellectual Property Law, Queen Mary, University of London.
Memberships
Student Member of the Chartered Institute of Patent Attorneys (CIPA).
European Patent Institute (epi).
Publications
Rao F et al. Co-evolution of quaternary organization and novel RNA tertiary interactions revealed in the crystal structure of a bacterial protein-RNA toxin-antitoxin system. Nucleic Acids Res, 43, 9529-40 (2015).
Akusobi CA, Rao F et al. Abortive Infection: A Killer Bacteriophage Resistance Strategy of Last Resort. In book: Bacteriophages: Biology, Applications and Role in Health and Disease, Nova Science Publishers, Clark Denton and Richard J Crosby (Ed.), 53-72 (2013).
Blower TR, Short FL, Rao F et al. Identification and classification of bacterial Type III toxin-antitoxin systems encoded in chromosomal and plasmid genomes. Nucleic Acids Res, 40, 6158-73 (2012).
Goddard AD, Stevens JM, Rao F et al. c-Type cytochrome biogenesis can occur via a natural Ccm system lacking CcmH, CcmG, and the heme-binding histidine of CcmE. J Biol Chem, 285, 22882-9 (2010).