CITMA Autumn Conference
D Young & Co partner Jackie Johnson will be attending the Chartered Institute of Trade Mark Attorneys (CITMA) 2018 Autumn Conference at the ICC Birmingham, 8th November 2018, 10am to 7pm: relative disharmony - earlier rights and resolving conflicts
Relative disharmony - earlier rights and resolving conflicts
The conference will look at EU oppositions from all angles - whether they are based on registered or unregistered rights or geographical indications.
It will also look at ways to resolve matters amicably through mediation.
The conference will also provide an expert roundup of recent decisions over the last year.
TM newsletter Read the latest edition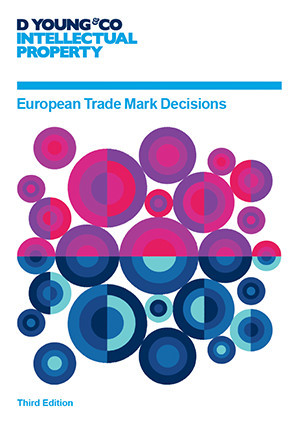 TM book European Trade Mark Decisions