Uli Foerstl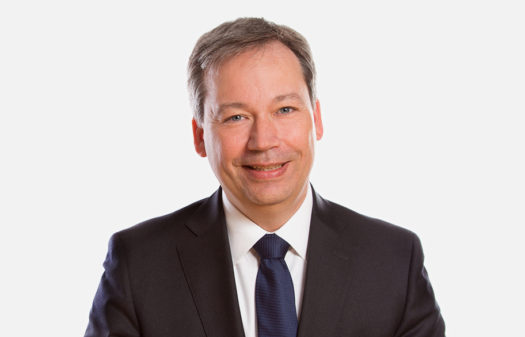 I'm a partner at D Young & Co with 15 years' experience. As a German-qualified lawyer and Bar-certified expert in intellectual property law, I relish the challenge of a sector that's dynamic and innovative.
My career has brought me extensive experience in IP litigation. I represent clients in the relevant German infringement courts in first instance and appellate proceedings, the German Federal Patent Court, the German Patent and Trade Mark Office (DPMA), and the European Union Intellectual Property Office (EUIPO). I also appear before the European Patent Office (EPO) and the Court of Justice of the European Union (CJEU), as well as national and international arbitration tribunals. In addition I act as a domain name arbitrator for the arbitration tribunal of the Czech Chamber of Commerce in Prague.

At other times my work might involve advising national and international clients in all non-contentious intellectual property matters. These can range from joint ventures, licensing and technology transfer contracts, R&D agreements, distribution agreements, sale and purchase of intellectual property assets, to material transfer agreements, confidentiality and non-disclosure agreements, and employee inventions.
Qualifications
Erste Juristische Staatsprüfung (LLB equivalent) 1998.
Zweite Juristische Staatsprüfung [Bar exam equivalent] and admission to the Munich Bar as Rechtsanwalt 2000.
Dr. jur. [LLD equivalent] with a dissertation in trade mark law, University of Bayreuth, Germany, 2003.
Master of Laws (LLM), University of Cape Town, South Africa 2005.
Admission as Certified IP Practitioner [Fachanwalt für gewerblichen Rechtsschutz] at the Munich Bar 2008.
Memberships
Fellow of the Chartered Institute of Arbitrators (FCIArb).
Licensing Executive Society (LES).
International Trademark Association (INTA).
International Association for the Protection of Intellectual Property (AIPPI).
Pharmaceutical Trade Marks Group (PTMG).
Deutsche Vereinigung für Gewerblichen Rechtsschutz und Urheberrecht (GRUR).
Rechtsanwaltskammer für den Oberlandesgerichtsbezirk München.
German South African Lawyers Association (GSLA).
Publications
"Unerwünscht Koexistenzlagen verhindern" [Avoiding unwanted Co-Existence Situations] in: Intellectual Property Online Magazine, 4/2016.
"The Principle of Good Faith under the CISG" (VDM Publishing House, 2011).
"Der Einfluss von Themen der öffentlichen Gesundheitspflege auf exklusive Patentrechte" [The impact of public health issues on exclusive patent rights] Zeitschrift für Gewerblichen Rechtsschutz und Urheberrecht International (GRUR Int.) 2008, 916 - 923 (Co-author with Lederer, Bausch, Kompter, Schüßler and Witte).
Der Schutz akustischer Kennzeichen nach dem MarkenG [The protection of acoustic trademarks under the German Trademark Act], Frankfurt, 2003.
Die Auswirkungen der Urheberrechtsreform auf Arbeitsverträge [The consequences of the new German Copyright Act for employment contracts], Neue Zeitschrift für Arbeitsrecht (NZA) 2002, 1015 – 1020 (Co-author with M. Grobys).
Die Entscheidung BGH 'shell.de', Stärkung von Kennzeichenrechten im Internet? [The German Supreme Court decision 'shell.de', a strengthening of trademark rights in the internet?], Zeitschrift für Computerrecht (CR) 2002, 518 – 524.
Der allgemeine Auskunftsanspruch im Urheberrechtsprozess [The general claim for information under the German Copyright Act], Zeitschrift für Urheber- und Medienrecht (ZUM) 2000, 897 - 894 (Co-author with Dr. E. v. Weichs).