Thomas Ricketts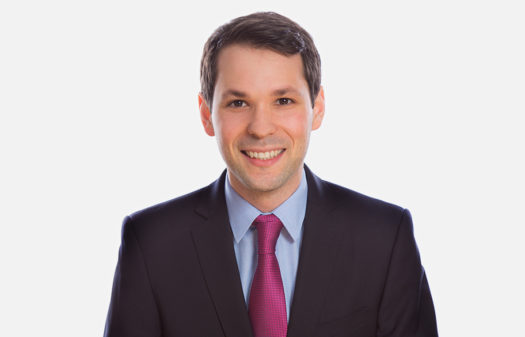 I joined D Young & Co in 2016 and have gained experience in broad areas of patent law including prosecution, oppositions, appeals and freedom to operate in diverse life science areas.
My work is focused in the fields of biochemistry, molecular biology, biotechnology and I also have an academic background in genetics, neurology and in vivo models.
I have previously completed a post-doctoral research position at the Cambridge Institute for Medical Research. My research focused on the cellular process autophagy and its role in neurodegenerative diseases. Prior to this, I completed my PhD, which focused on generating new models of motor neuron disease.
Qualifications
BA (Hons) Biological Sciences, St Peter's College, University of Oxford.
PhD in Neurology / Functional Genetics, University College London and Medical Research Council Harwell.
Certificate in Intellectual Property Law, Queen Mary, University of London.
Memberships
Student member of the Chartered Institute of Patent Attorneys (CIPA).
Student member of the European Patent Institute (EPI).
Publications
Ashkenazi, A...Ricketts, T. et al. Polyglutamine tracts regulate beclin 1-dependent autophagy. Nature. 2017; 545(7652):108-111.
Menzies, FM...Ricketts, T. et al. Autophagy and Neurodegeneration: Pathogenic Mechanisms and Therapeutic Opportunities. Neuron. 2017; 93(5): 1015-1034.
Wu, X... Ricketts, T. et al. Autophagy regulates Notch degradation and modulates stem cell development and neurogenesis. Nature Communications. 2016; 3(7):10533.
Frake, RA. Ricketts, T. et al. Autophagy and neurodegeneration. The Journal of Clinical Investigation. 2015;125(1):65–74
Menzies, FM...Ricketts, T. et al. Calpain inhibition mediates autophagy-dependent protection against polyglutamine toxicity. Cell Death and Differentiation. 2015; 22, 433-444.
Ricketts, T. et al. A Nonsense Mutation in Mouse Tardbp Affects TDP43 Alternative Splicing Activity and Causes Limb-Clasping and Body Tone Defects. PLOS ONE. 2014.
Acevedo-Arozena, A...Ricketts, T. et al. A comprehensive assessment of the SOD1G93A low-copy transgenic mouse, which models human amyotrophic lateral sclerosis. Disease Models and Mechanisms. 2011; 4(5): 686–700.
Acevedo-Arozena, A. Ricketts, T. et al. Deconstructing Gene Function through ENU Mutagenesis. Encyclopedia of Life Sciences. 2010.