Michelle Montgomery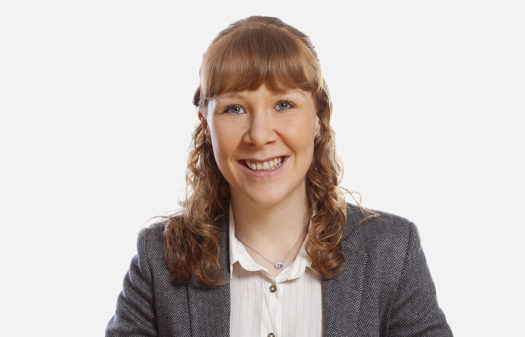 I joined the D Young & Co patent team in 2015 and have a strong technical background in the chemical and pharmaceutical fields.
Since joining the firm I have gained experience in the prosecution of UK, European and foreign patent applications for a variety of clients, including multinational organisations, SMEs and academic institutions.
Prior to joining D Young & Co I worked in the laboratories of multinational pharmaceutical companies, where I was involved in the synthesis of new target molecules for a range of therapeutic areas.
I carried out my doctoral research in organometallic chemistry at the University of Bristol. My research focused on the development of novel, palladium catalysed C-H functionalisation reactions for the synthesis of small organic molecules. In addition to this, I investigated the mechanisms underpinning these reactions both experimentally and computationally in order to understand the factors controlling their regioselectivity.
During my doctoral research I was awarded a JSPS fellowship to conduct research at Kyoto University, Japan. I have also published articles in peer-reviewed journals and presented my research at international conferences.
Qualifications
MChem in Chemistry with Industrial Experience, Heriot-Watt University.
PhD in Chemistry, Bristol Chemical Synthesis Centre for Doctoral Training, University of Bristol (part funded by Vertex Pharmaceuticals).
Certificate in Intellectual Property Law, Queen Mary, University of London 2017.
Memberships
Student member of the Chartered Institute of Patent Attorneys (CIPA).
Member of the Royal Society of Chemistry (RSC).
Publications
"Palladium Catalysed Ortho Arylation of Carbamate Protected Estrogens", Robin B. Bedford, Peter B. Brenner, Steven J. Durrant, Timothy Gallagher, Carolina Me?dez-Gálvez and Michelle Montgomery, J. Org. Chem. doi: 10.1021/acs.joc.6b00532.
"Catalyst Switchable Regiocontrol in the Direct Arylation of Remote C-H Groups in Pyrazolo[1,5-a]pyrimidines", Robin B. Bedford, Steven J. Durrant, and Michelle Montgomery, Angew. Chem. Int. Ed. 2015, 54, DOI: 10.1002/anie.201502150.
<"Remarkable Ligand Effect of P(2-MeOC6H4)3 on Palladium-Catalyzed Direct Arylation", Masayuki Wakioka, Yuki Nakamura†, Michelle Montgomery, and Fumiyuki Ozawa, Organometallics, 2015, 34 (1), pp 198–205.