Gabriel Wittmann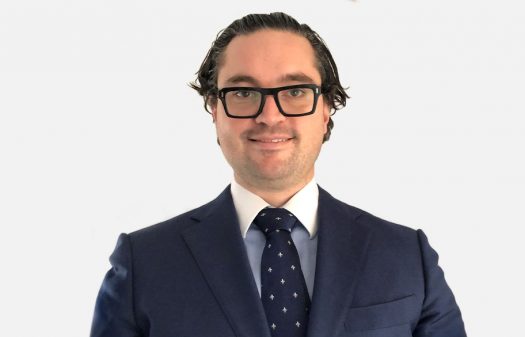 Working with intellectual property rights fascinates me in view of the vast diversity of tasks, the wide range of industries, products and brands involved, as well as the creative leeway in advising. I particularly enjoy being able to legally support my clients from the very beginning of brand and product development through to market entry and marketing over the entire product life cycle.
I advise international and domestic clients in all contentious and non-contentious aspects of national and international trade mark, design, copyright and unfair competition law. My non-contentious experience covers advice in relation to the implementation and defence of IP-related warnings inter alia advice on trade mark and design filings as well as clearance searches/registrability advice. My contentious work includes extensive experience in handling national and multi-jurisdictional disputes, ranging from opposition and cancellation proceedings to civil infringement proceedings, as well as proceedings in unfair competition law matters before the civil and administrational courts. Supporting my clients in the development and implementation of anti-counterfeiting strategies as well as the enforcement of claims at trade fairs in Germany are also part of my expertise.
I represent my clients in proceedings before the German Patent and Trade Mark Office, the Federal German Patent Court, all German civil courts, the European Union Intellectual Property Office (EUIPO) and the General Court in Luxemburg.
Before joining D Young & Co in January 2021, I worked for several years with a focus on design, trade mark and unfair competition law at a renowned IP boutique in Munich. Before that, I gained my first professional experiences in the team for IP and life sciences at an international full-service commercial law firm. I spent part of my legal traineeship in the IP legal department of a Bavarian automobile manufacturer.
In all my work, I focus on a full-service approach to meet my clients' needs and deliver the best possible results. My additional economic qualification as a "business lawyer (University of Bayreuth)" enables me to take into account the economic context in my advice.
My mother tongue is German and I speak English fluently. In addition, I have basic knowledge of the French language.
Qualifications
Erste Juristische Staatsprüfung 2010.
Wirtschaftsjurist (Certified Business Lawyer) University of Bayreuth 2010.
PhD in Law 2013.
Zweite Juristische Staatsprüfung (Bar exam equivalent) 2016.
Admission to the Munich Bar as Rechtsanwalt 2016.
Publications
The transferability of the right of publishing, 2014 (doctoral thesis).