Florencia Wisnivesky Rocca Rivarola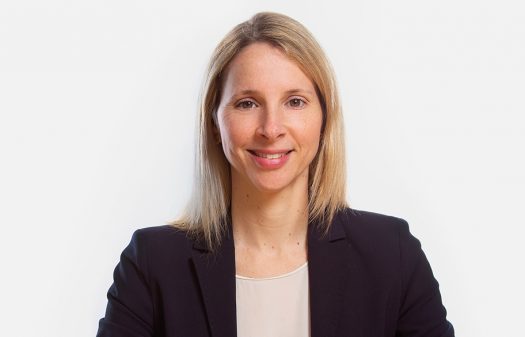 I joined D Young & Co in 2018 with a background in materials science, physics and engineering. I enjoy working with our innovative clients and supporting them in protecting their intangible assets and technologies with a commercially focused approach.
I have experience in patent drafting and prosecution in the UK and Europe. My work spans the fields of physics, engineering and computer science. I am particularly experienced in the technical fields of electronics, computer and networking hardware and software, automotive engineering and aerospace technologies.

Prior to joining D Young & Co, I gained professional experience in patent law in a private practice in London.
Before entering the IP profession, I completed a PhD in Materials Science at the University of Cambridge. My PhD research focused on the study of the structure, composition and optical properties of semiconductors for photovoltaic devices and light-emitting diodes.
In addition, I have three years of professional experience working as a research engineer in the oil and gas industry.
Qualifications
PhD in Materials Science, St. Catharine's College, University of Cambridge.
MSc in Chemical Engineering, UNICAMP (joint programme with Harvard University).
Certificate in Intellectual Property Law, Bournemouth University.
Memberships
Student member of the Chartered Institute of Patent Attorneys (CIPA).
Student member of the European Patent Institute (epi).
Publications
J. T. Griffiths, F. Wisnivesky Rocca Rivarola, N. J. L. K. Davis, R. Ahumada-Lazo, J. A. Alanis, P. Parkinson, D. J. Binks, W. Y. Fu, F. De La Pena, M. B. Price, A. Howkins, I. Boyd, C. J. Humphreys, N. C. Greenham, C. Ducati. 'Effect of Size on the Luminescent Efficiency of Perovskite Nanocrystals', ACS Applied Energy Materials, 2019, 2, 10: 6998-7004.
Guangru Li , Florencia Wisnivesky Rocca Rivarola, Nathaniel J. L. K. Davis, Sai Bai, Tom C. Jellicoe, Francisco de la Peña, Shaocong Hou, Caterina Ducati, Feng Gao, Richard H. Friend, Neil C. Greenham, Zhi‐Kuang Tan. 'Highly Efficient Perovskite Nanocrystal Light‐Emitting Diodes Enabled by a Universal Crosslinking Method', Advanced Materials, 2016, 28: 3528-3534.