European Biotech Patent Case Law Webinar
European Patent Attorneys Simon O'Brien and Antony Latham present our latest webinar update of new and important EPO biotechnology patent case law.
Webinar content
The webinar will include discussion of the latest European biotech patent case law developments.
Speakers
Simon O'Brien was appointed partner in 2010 and is a Chartered and European Patent Attorney. His area of expertise encompasses both biological and chemical subject matter including the fields of molecular biology, biotechnology, biochemistry, food technology and nutrition, diagnostics, pharmaceuticals, and polymer chemistry. Simon advises on all aspects of patent law, including patent drafting and prosecution, opposition and appeal proceedings.

Simon has lectured at numerous conferences on life science issues in the patent arena, particularly in the fields of personalised medicine. IAM Patent 1000 writes that Simon's "contentious experience means that he can turn a weak biochemical patent into an unimpeachable one before the examiners."
Senior Associate Antony Latham joined D Young & Co in 2012. With expertise in the life sciences and pharmaceuticals sectors, and with a particular focus on RNA therapeutics, vaccines, infectious diseases, antibodies and gene editing, Antony is well-placed to advise a range of clients - including some of the world's largest pharmaceutical companies - on the drafting, prosecution, opposition and defence of their patents. Antony has successfully represented clients in numerous contentious legal proceedings before the European Patent Office (EPO) opposition divisions and Boards of Appeal. Antony has published many research papers in peer-reviewed journals and presented at bioscience and intellectual property conferences across the globe.
Registration
The webinar will run at 9am, noon and 5pm BST (UK time) on Tuesday 21 September 2021. To register for your preferred webinar time (and select local time options), please select the appropriate link below:

Once your registration has been approved, please be sure to check system requirements to avoid any connection issues.

Sign up for webinar invitations
If you haven't already done so, you can sign up to receive email invitations to future D Young & Co webinars by sending us your contact details. You can also unsubscribe or update your mailing preferences at any time by contacting us at this email address. Our privacy policy can be viewed here: www.dyoung.com/privacy.
Sign up to receive webinar invitations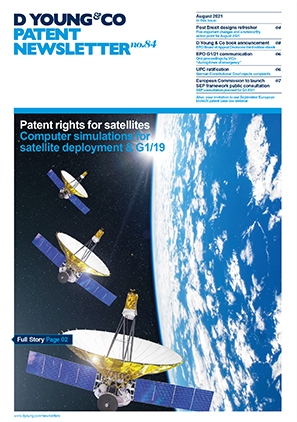 Patent newsletter Latest edition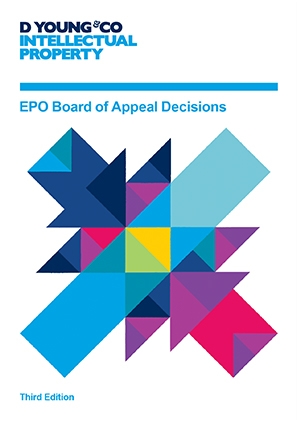 Patent Book EPO Board of Appeal Decisions