Jeremy Pennant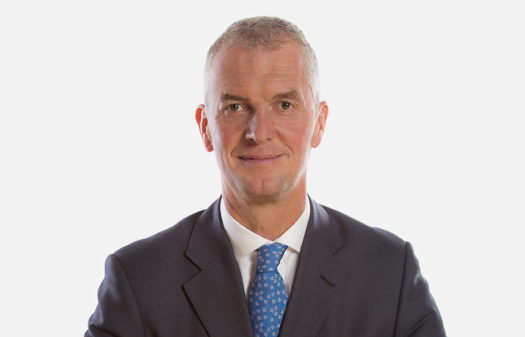 After more than 30 years in the field of trade marks and passing off, I still relish the challenges of my role. There's always something new around the corner and I love working with such passionate clients and colleagues.
I've been a partner at D Young & Co since 1995 and have a very diverse client base ranging from start-ups to multinational blue chip companies. I have extensive experience working before the EUIPO and the UKIPO on trade mark and design issues across multiple sectors, including food and drink, tech, hotels, boats, charities, petroleum, chemicals and energy, including renewables. I've also worked in the fields of pharmaceuticals and medical equipment, aviation and courier services, financial services, film, television, music and clothing, as well as internet service providers and communications, sports teams and high-performance vehicle manufacturers.

I was one of the original independent experts appointed by Nominet to adjudicate on domain name disputes in the UK. Much of my practice relates to the enforcement of clients' rights.

Over the years, I've spoken and lectured extensively, not only in Europe, but also in the US and the Far East. I'm also a qualified trade mark and design litigator.
I have signed the IP Inclusive Senior Leaders' Pledge to demonstrate my personal commitment to improving diversity and inclusion (D&I) in our firm.
Awards
Ranked as an IPSTAR 2020, 2021 & 2022.
Ranked as a leading lawyer in the Chambers UK Guide 2023.
Ranked as a "gold" expert for trade mark prosecution and strategy and "silver" for enforcement and litigation in the World Trademark Review 1000 (WTR 1000) 2023.
Global Law Experts: Trademark Prosecution Lawyer of the Year in England 2023.
Corporate INTL Global Awards: Trademark Prosecution Lawyer of the Year in England 2022.
Lawyer Annual Network Awards: Trademark Prosecution Lawyer of the Year in England 2022.
Corporate INTL Magazine Global Award Trademark Prosecution Lawyer of the Year in England 2023.
Qualifikationen
Certificate in Intellectual Property Law, Queen Mary, University of London.
Chartered Trade Mark Attorney 1989.
Trade Mark Attorney Litigator 2010.
Mitgliedschaften
Fellow of the Chartered Institute of Trade Mark Attorneys (CITMA).
International Association for the Protection of Intellectual Property (AIPPI).
European Communities Trade Mark Association (ECTA).
International Trademark Association (INTA).
Director of Pamia Limited, the UK patent and trade mark attorney profession's mutual insurer.