European Biotech Patent Case Law Webinar
European Patent Attorneys Simon O'Brien and Jennifer O'Farrell present our latest webinar update of new and important EPO biotechnology patent case law.
Webinar content
The webinar will include discussion of the latest European biotech patent case law developments.
Speakers
Simon O'Brien was appointed partner in 2010 and is a Chartered and European Patent Attorney. His area of expertise encompasses both biological and chemical subject matter including the fields of molecular biology, biotechnology, biochemistry, food technology and nutrition, diagnostics, pharmaceuticals, and polymer chemistry. Simon advises on all aspects of patent law, including patent drafting and prosecution, opposition and appeal proceedings.

Simon has lectured at numerous conferences on life science issues in the patent arena, particularly in the fields of personalised medicine. IAM Patent 1000 writes that Simon's "contentious experience means that he can turn a weak biochemical patent into an unimpeachable one before the examiners."
Jennifer O'Farrell joined D Young & Co as a partner in September 2020. Jennifer specialises in the fields of immunology, molecular biology, biotechnology and biochemistry. A Chartered Patent Attorney and European Patent Attorney, Jennifer's work includes prosecuting patent applications before the EPO and UKIPO, defending and challenging patents before the opposition divisions and Appeal Boards of the EPO, and co-ordinating worldwide patent portfolios and filing SPC applications.

Jennifer regularly speaks at both biotech industry and patent events. IAM Patent 1000 has described Jennifer as "a fantastic IP communicator who pairs her elite EPO oppositions practice with appearances at a variety of industry lectures and events" and confirms that her ability "to liaise with inventors and capture the essence of new technologies in clear, concise language is very impressive".
Registration
The webinar will run at 9am, noon and 5pm BST (UK time) on Tuesday 27 April 2021. To register for your preferred webinar time (and select local time options), please select the appropriate link below:

Once your registration has been approved, please be sure to check system requirements to avoid any connection issues.

Sign up for webinar invitations
If you haven't already done so, you can sign up to receive email invitations to future D Young & Co webinars by sending us your contact details. You can also unsubscribe or update your mailing preferences at any time by contacting us at this email address. Our privacy policy can be viewed here: www.dyoung.com/privacy.
Sign up to receive webinar invitations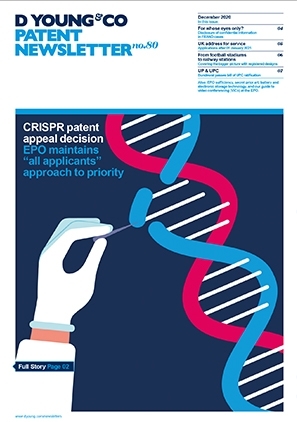 Patent-Newsletter Neueste Ausgabe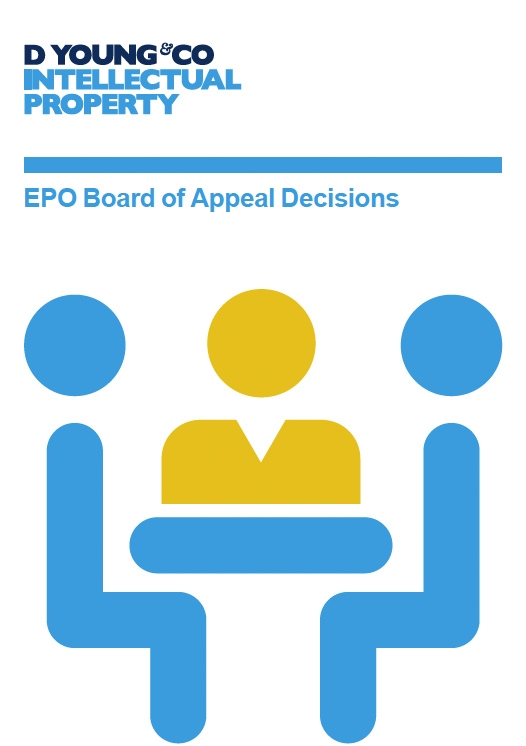 Patent-Buch EPO Board of Appeal Decisions